MONROE ELEMENTARY SCHOOL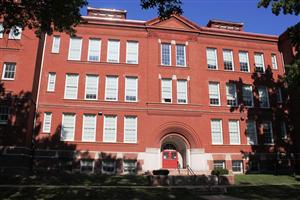 3641 Missouri Ave.
St. Louis, MO 63118
Office 314-776-7315
Fax 314-244-1843
Principal: Sonya Wayne
Hours: 8:05am-2:02pm

Click HERE for a map.
Greetings,
Welcome to Monroe Elementary School, home of the Mighty Dragons, where we are 'Preparing Future Leaders"! We are thrilled you are visiting our page! Our Mission is simple: We are committed to educating, empowering and encouraging every student, every day. We are focused on providing a great educational experience for your child. It is our ultimate goal to work extremely hard to ensure your child is engaged in meaningful instruction every single day!
Some Of Our Offerings Include:
A Full Day Pre-School Program

A Comprehensive Reading and Math Program

A Safe and Nurturing Environment

Dedicated Staff That Puts All Student Needs First

During and After School Tutoring

Family Connections and Supports

Extra Curricular Activities (School Leadership Team, Basketball Team, Cheerleading Team, Chess Club, Girl Scouts, etc.)
We have many community partnerships and would love to partner with you!!
Please call us @ (314) 776-7315 to schedule a virtual tour to check us out!
Great News!!!
We are enrolling for our full-day Pre-Kindergarten Program for next school year. Please call us @ 314 776 7315 for further information.
Questions? Please call us @ 314 776-7315.
School Start Time: 8:05-2:02
Breakfast begins @ 7:45 am
Click below:
If you have any questions, please feel free to contact the school @ (314) 776-7315.
If you are in need of any social or emotional support during this difficult time, our District's direct hotline number is 314-345-6900 or please feel free to email: studentservices@slps.org.
COVID-19 FAQs: www.slps.org/covidfaqs
FREE MEALS FOR STUDENTS: www.slps.org/meals
ADDITIONAL RESOURCES: www.slps.org/resources
Contact Information:
Principal: Ms. Sonya Wayne
Phone: 314-776 7315
Email: Sonya.Wayne@slps.org
Parent Technology Support Hotline: (314) 345 5656
Monroe's Tech Liaison: Mrs. Pamela Wingo-- Pamela.Wingo@slps.org