Welcome to Hodgen Tech's Principal Corner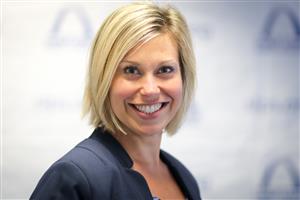 Welcome to the school year. It is an honor to serve as the Leader of Hodgen Tech Academy, a school with rich tradition of tech education! I am a proud Saint Louis Public Schools educator with more than 14 years of experience. Prior to joining Hodgen Tech last year, my most recent administrative experience was at Yeatman-Liddell Middle School, where I served as the Academic Instructional Coach. I am eager to bring my skills as an educational leader to Hodgen Tech Academy and to work with parents and the community as partners in education to ensure scholars' success.
All of us at Hodgen Tech Academy are excited to begin what promises to be a phenomenal school year. We are committed to providing academic experiences that are rigorous, relevant, and allow scholars to build relationships while making real-world connections. As your Principal, it is important everyone who steps through our doors - teachers, scholars, parents, and community members - are excited to be here! This attitude enables us to meet the challenges of academic excellence in a positive, fun, and nurturing environment. My door is always open and I welcome your input. Please feel free to contact me at (314) 771-2539 or at Julia.Kaiser@slps.org.
Yours in education,
Julia Kaiser, Ed.S.
Principal
LOVE OF LEARNING
Enhancing the student experience through:
STEAM >> Literacy >> Future >> Voice
__________________________________________________________________________________________________________________________
UPCOMING EVENTS
Come and join us at Hodgen Tech Academy's Open House Thursday, September 13 from 4:30 - 6:30 p.m. Meet our AMAZING staff, get a campus tour, and learn all the great things your child is doing in class. We look forward to seeing you!