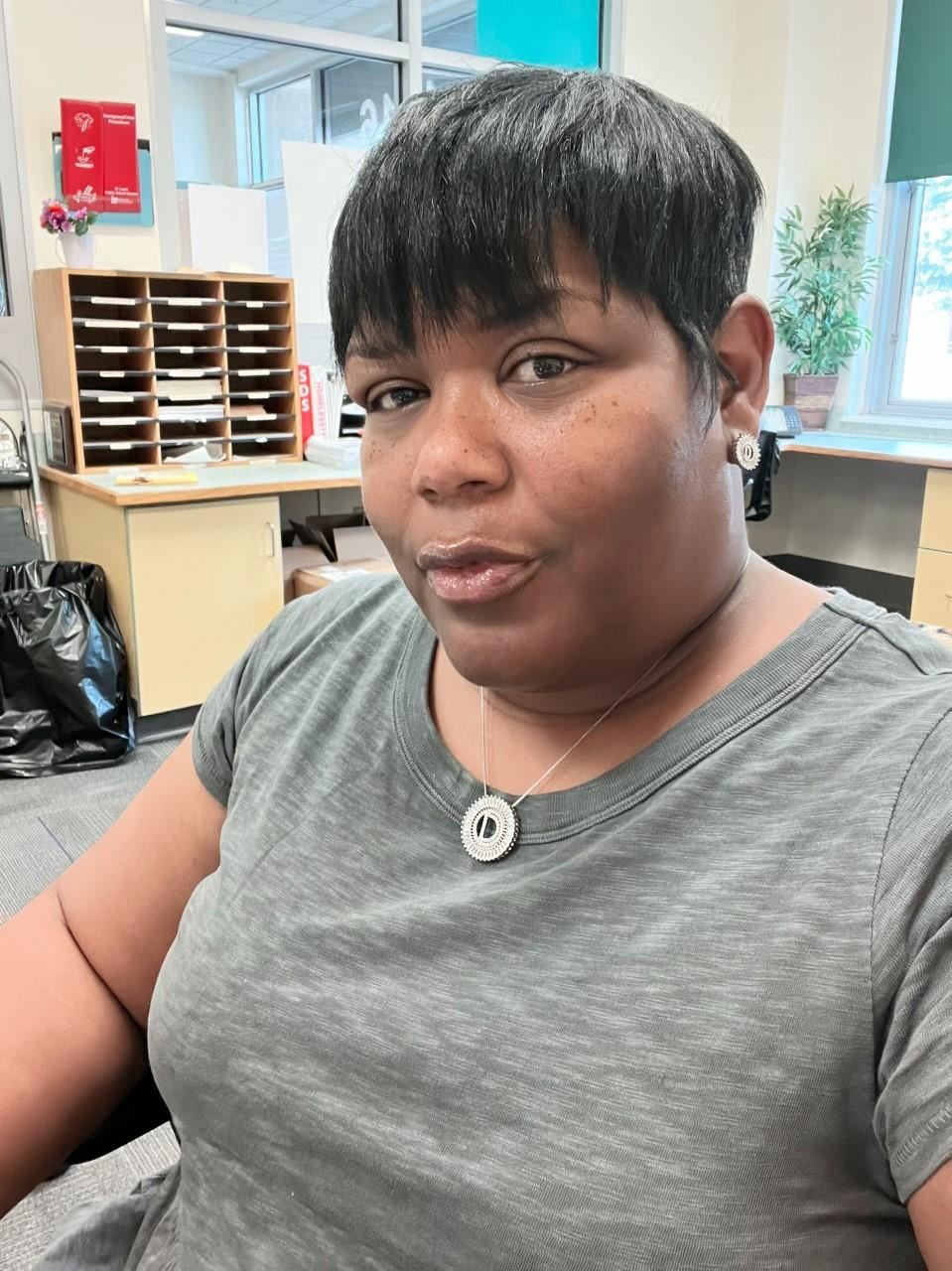 Phone: W(314) 771-2539 #30804
Email:
Degrees and Certifications:
Ms.

Denise Atkins

FAMILY AND COMMUNITY SPECIALIST

What is a Family & Community Specialist?

Family and Community Specialists (FCS) are liaisons for families and schools. We help bridge the gap between home and school while developing community partners for our scholars and families. FCS also collaborates with school staff for home visits and other support services as needed. We assist with Family Engagement events and activities, parent/guardian, and student concerns, and help ensure our schools have a welcome environment. FCS encourages daily attendance for scholars to increase academic success. Our ultimate vision is full intellectual potential to give our scholars opportunities and choices. We believe in leveraging the identities of our families and seeing them from their strengths and needs, valuing and honoring families and integrating home school partnerships in achieving our educational outcomes.

ABOUT ME: My name is Denise Atkins; I am the Family and Community Specialist here at Hodgen Tech Academy. I have been employed with St. Louis Public Schools for over 16 years, most recently serving as an Instructional Care Aide at Hodgen.

As the Family Community Specialist, my goal is to continue conversations and partnerships with parents, staff, and the community that we are connected to. Within the school setting, I will collaborate closely with the principal to look at ways of improving the relationship between the school and the home environment. One of my main priorities will be to increase parental involvement by encouraging parents/guardians to take a more active role in their child's education. I want us all to work as advocates and partners in the education and lives of our students. Secondly, in my role, I will collaborate with the school's nurse, counselor, and social worker to identify the needs of our families and seek out community-based agencies and resources that can address those needs.

In conclusion, it is important that communication lines are open. We want the parents of Hodgen Tech Academy to be informed about activities that take place in the schools and in the communities. Likewise, we want to be made aware of issues at home that may interfere with the success of each child that walks through the doors. I am excited about collaborating with the parents, the schools, and the communities.

.

Hodgen Tech Academy

1616 California Ave

314-771-2539 # 30804

314-244-1801

8:30am-4:30pm
"If they can't learn the way we teach, we teach the way they learn"