Welcome to the Nance Elementary Principal Corner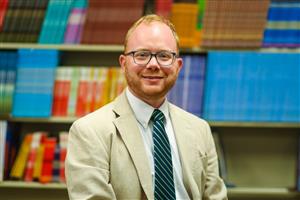 Dear Nance Families,
Welcome to the 2021-2022 school year at Nance Elementary! This year we are celebrating our 20 year anniversary of service to our community. We have been Nance Strong for 20 years!
As you are aware , COVID-19 continues to play a role in our community as the Delta variant spreads. All students will return to in-person learning this year and we are committed to making this as safe as possible for everyone. Regardless of what this year brings. we will continue to provide your child with a school enviroment and an education that you can be proud of! If at any time we can assist you with making your experience better, please do not hesitate to contact us.
Please continue to review our website, Class Dojo, and check your e-mail for updates as we get ready for what will be a truly memorable year!

Dr. Archer
Tyler A. Archer, Ed.D.
Principal
Earl Nance Sr. Elementary
(314) 867-0634