Welcome to Nance
8959 Riverview Blvd.
St. Louis, MO 63147
Office 314-867-0634
Fax 314-244-1847

Principal: Dr. Tyler A. Archer
Hours: 8:05am - 3:02pm
Grades: PK-6

Click HERE for a map.

School Hours and Attendance:

Daily, on-time attendance is critical for your child's academic and social development. All students are expected to attend school 95% of time or more! Nance will return to the traditional hours of 8:05 AM-3:02 PM during the 2021-2022 school year. All students will enter the building through Door 6, Howell Street, beginning at 7:40 AM. Breakfast is provided for all students each day. The school day ends at 3:02 PM. Students who are pick-up may be picked up beginning at 3:00 PM from Door 3. If you need to change your child's transportation on any given day, please communicate this change to the main office by 2:00 PM.

School Uniform Policy:

All students are expected to come to school, in uniform, each day. The Nance uniform is as follows:

Shirt with collar (Powder blue, White, Green, or Navy)

Pants, Shorts, Skirts, and Jumpers (Tan, black, khaki, or navy)

Students should wear athletic shoes on PE days so that they can participate in all activities. Sandals and flipflops are not allowed.

On Fridays only, students may jeans (may not have holes) and a uniform shirt, Nance T-shirt, school/college shirt, or shirt representing an extracurricular activity.

Cell Phones:

In accordance with district policy, students are not allowed to have cell phones visible or in use during the school day. Violations of this policy may lead to cell phones being confiscated. In case of emergency, please contact the main office to reach your student.
Principal's Corner
Dear Nance Families,

It is hard to believe that we have reached the final month of the school year!

I want to say thank you to all of our students, parents, families, and community partners for their support and perseverance through this school year. It has been wonderful to see all of our students back at Nance for in-person learning throughout the year, despite the challenges posed by COVID surges throughout. With our community entering a new phase of the pandemic, we are pleased to announce that we will be returning to many of our traditional end of year activities this year!

We are looking forward to welcoming parents and families to Nance to celebrate the end of this school year during the month of May. More details will be announced about each of these events as they draw closer.

Pre-K End of Year Celebration- Tuesday, May 24th, 10 AM (Nance Gym)


Kindergarten Promotion- Wednesday, May 25th, 9 AM (Nance Outdoor Classroom)


6th Grade Promotion- Wednesday, May 25th, 11 AM (Nance Outdoor Classroom)


The last day of school is Thursday, May 26th! Summer Learning begins Monday, June 6th.

In addition to these events, we are planning to revive our Red Carpet Awards program as a classroom-based ceremony this year. Many classrooms also have field trips scheduled between now and the last day of school, so watch for notifications from your child's teacher for more information!

I hope everyone has an amazing summer!

In partnership,

Tyler Archer, Ed.D.

Principal

Tyler A. Archer, Ed.D.
Principal
Earl Nance Sr. Elementary
(314) 867-0634
Mission and Vision
The Mission of Earl Nance, Sr. Elementary School is to empower students to have a voice within our community. Each student will achieve success through literacy, innovation, and having culturally responsive classrooms.

Vision: Nance Elementary students will be empowered as change agents to make a positive impact on the world.
Click here to see a summary of Dr. Archer's entry plan which looks ahead to the 2021-2022 school year. Please contact Dr. Archer at Tyler.Archer@slps.org to share your feedback!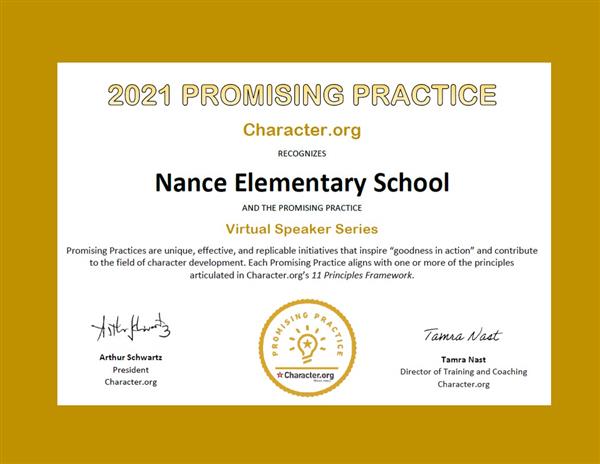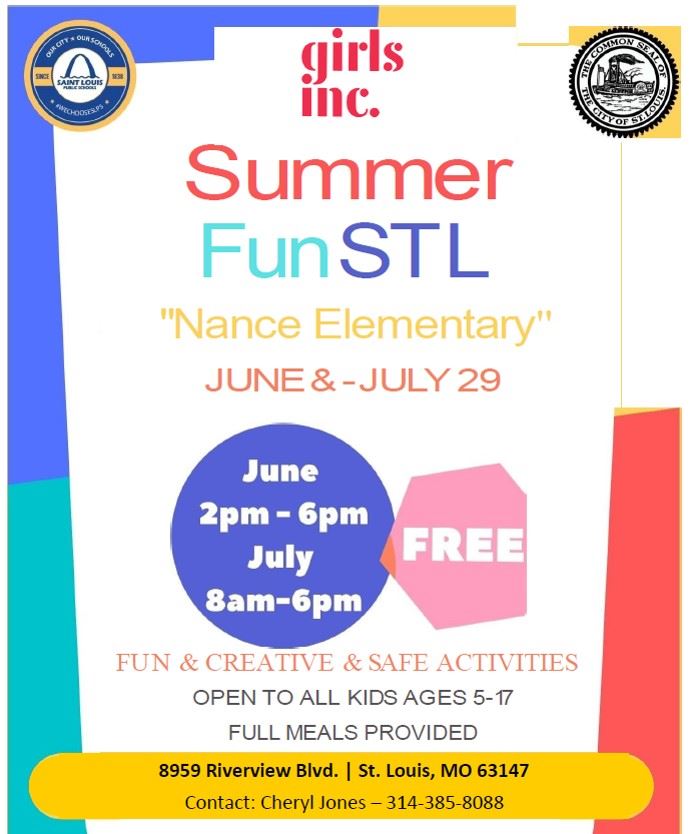 Nance Elementary ESSER II Plan