Welcome to the Nance Elementary Principal Corner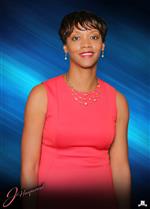 Welcome to the 2017-2018 school year! The year is sure to bring new adventures and successes for us all. Our school's theme this year is "Precious Moments". We are looking forward to creating these moments with our families both socially and academically. I am excited about two initiatives that will begin this year: Trauma Informed Programs for Schools (TIPS) and Restorative Justice.
I am asking that you read to your child or have him/her read to you for a minimum of twenty minutes each night. Also, I would like you to practice math facts (addition, subtraction, multiplication and division) with your children. In addition to resources posted on our website, teachers can provide materials for you to use with your children.
Unless it is an emergency, please refrain from signing your children out before the end of the school day (3:02pm). Along those lines, please make sure that your children arrive on time each day (8:05am). Early dismissals and tardiness not only disrupts the learning of your children; they disrupt the learning for other students as well. Our goal is to have bell to bell instruction as every teachable moment counts!
Nance's PTO needs you! The PTO meeting times will be announced at least a week in advance and posted on the website. Students will be given a dress down pass to be used whenever they wish each time their parents attend a PTO meeting. Parents, you are a member of the Nance family, and your input is valuable to the success of our students.
As always, we are here for your children. Should you have any questions or concerns please do not hesitate to call. I am looking forward to the best school year ever!
Earl Nance, Sr. Elementary School
---