Welcome to the Nance Elementary Principal Corner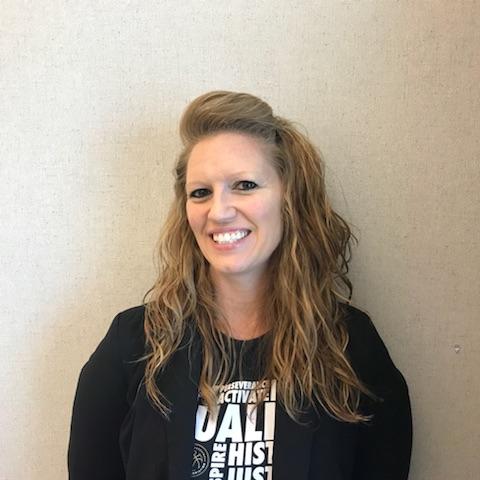 Welcome to the 2019-2020 school year. We are so excited that you have chosen to enroll your student at Earl Nance Sr. Elementary!
As the new principal of Nance, I wanted to share my leadership story with our school's stakeholders. This is my twelfth year with the St. Louis Public Schools. I began my career in education first as a teacher at Simmons-Marshall Mega Magnet and then at Dewey International Studies School. After receiving my Master's Degree in Educational Technology, I become an Instructional Technology Specialist for the district. I worked with teachers and students to implement one-to-one iPads in the classroom. I also provided professional development for teachers across the district on utilizing technology in the classroom to prepare students for the future. As a member of the academic office, my role shifted to provide intensive instructional support to schools in the district with the highest needs. I coached classroom teachers in the lowest performing schools as a member of the Superintendent's Zone team, and helped turnaround struggling schools. Finally, after receiving my Ed.S in Educational Leadership, I was given the amazing opportunity to be the school leader at Nance Elementary. As a life-long learner, I am continuing my educational journey; I am currently working on my Doctorate in Transformative Learning in the Global World.
What drives me to lead are the pillars of excellence and equity.
I have 4 core beliefs around teaching and learning:
I believe that every scholar deserves a high-quality education.
I believe literacy is the key to unlock the door to opportunity.
I believe that technology is the great equalizer.
I believe innovation is the true catalyst for change.
My central focus is improving the lives of the students of Nance Elementary. In addition to providing high quality instruction, we are a full-service institution with several community partners including Little Bits Foundation, DreamBuilders4Equity, Girls Inc., Operation Food Search, Express Scripts, St. Louis Trauma Counseling, Character Plus, Asthma and Allergy Foundation, and Express Scripts. At Nance, we aim to bridge the equity gap by providing families with whatever support they may need to ensure students are ready to learn.
We are looking forward to a year filled with innovative teaching and learning aimed to improve literacy and guide our students to becoming global leaders, ready to change the world! We are looking forward to a great school year at Nance Elementary School.
In the Best Interest of Students,
Natasha R. Mitchell
Principal – Nance Elementary School
St. Louis Public Schools
Phone: 314-867-0634