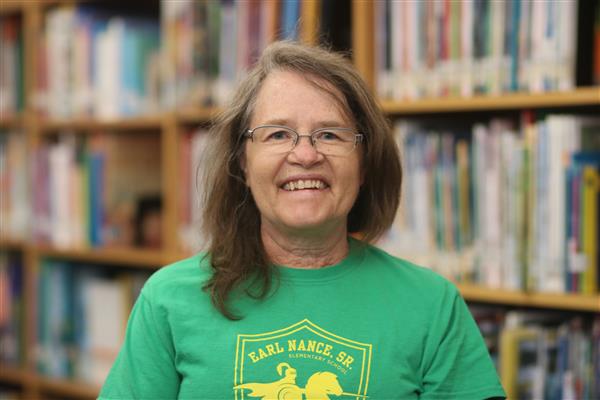 Phone: 314-867-0634
Email:
Degrees and Certifications:
RN
Suzanne Kaelble, RN

Hi Nance Families,

Happy New Year, 2022 and welcome to the 3rd quarter here at Nance Elementary. Just a reminder again that, if your student actively uses an albuterol inhaler for asthma, please provide an inhaler in the original box with the student's name on it and a current asthma action plan. If your student has a life-threatening allergy, please provide a current allergy action plan and an epi-pen.

All students will be required to wear masks. Please make sure your student(s) are wearing their masks when they get out of the car or onto the bus. The area continues to develop new COVID cases. Please keep your student home if they are experiencing a cough, runny nose, upset stomach, sore throat or fever, headache or muscle aches. If a student comes to my office with any of these symptoms, parents will be notified. Together we can decide if you would like to come to the school and have the student receive a rapid test and or take your student home to recover from the symptoms.

January 12th is the date for Gateway to Oral Health van to come to Nance. If you have not returned your student's dental consent form, please do this before January 12th.

Here's to a strong start to the third quarter. Nance Strong!

Nurse K

Helpful Community tips for COVID-19

what people-with-asthma-need-to-know-about-face-masks-and-coverings-during-the-covid-19-pandemic.