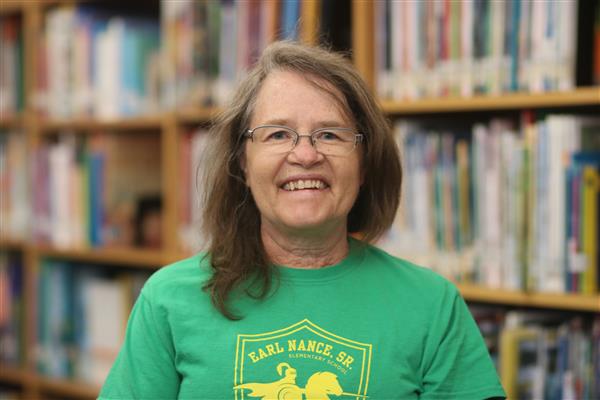 Phone: 314-867-0634
Email:
Degrees and Certifications:
RN
Suzanne Kaelble, RN

Hi Nance Families,

Welcome to the third quarter of the 2022-23 school year here at Nance Elementary. I am excited about the start of our second semester and know that there will be many moments of students learning and improving in all areas. Important information for both new students and returning students. If your student actively uses an albuterol inhaler for asthma, please provide an inhaler in the original box with the student's name on it and a current asthma action plan. If your student has a life-threatening allergy, please provide a current allergy action plan and an epi-pen. There are a number of students who have been identified as having a severe allergy however, no medical documentation has been provided to the office.

If you have a student playing basketball or cheerleading, please make sure they get a good night's rest and to drink plenty of water. A person can still get dehydrated even in winter. And come cheer our team on!!

We are thankful to our community partners who continue to keep us supplied and healthy.

Due to allergies in the school building, Nance Elementary is a fish-free and orange-free school. Thank you for following this new guideline in your student's lunches.

Here's to a strong start to the third quarter. Nance Knights Ready to Conquer Level 20

Nurse K

Helpful Community tips for COVID-19

what people-with-asthma-need-to-know-about-face-masks-and-coverings-during-the-covid-19-pandemic.