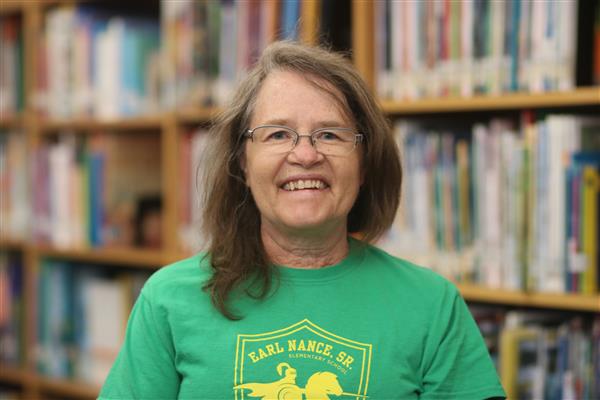 Phone: 314-867-0634
Email:
Degrees and Certifications:
RN
Suzanne Kaelble, RN

Hi Nance Families,

Welcom to the first quarter of the 2022-23 school year here at Nance Elementary. I am excited about the start of this year and know that there will be many moments of students learning and improving in all areas. Important information for both new students and returning students. If your student actively uses an albuterol inhaler for asthma, please provide an inhaler in the original box with the student's name on it and a current asthma action plan. If your student has a life-threatening allergy, please provide a current allergy action plan and an epi-pen.

The beginning of the school year is when immunization records are required. If your student received any immunizations over the summer, please bring an updated shot record to the main office at Nance Elementary. If your student is missing any required immunizations, I will notify you. You will have 30 days to get your student immunized and to then bring up the shot record. If it is not received within the time frame of 30 days, your student will have to be absent from school until the immunizations are obtained and the shot record is brought to school.

Gateway to Oral Health consent forms will be sent home the first week of school. Please fill this out and return to school, even if you choose to not have your student participate.

Due to allergies in the school building, Nance Elementary is a fish-free and orange-free school. Thank you for following this new guideline in your student's lunches.

Here's to a strong start to the first quarter. Nance Knights Ready to Conquer Level 20

Nurse K

Helpful Community tips for COVID-19

what people-with-asthma-need-to-know-about-face-masks-and-coverings-during-the-covid-19-pandemic.