Welcome to the Lyon Academy Principal's Corner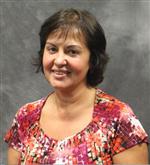 Dear Parents and Guardians,
Virtual education is alive and well at Lyon Academy! Thank you so much for making sure your students are on time to their classes each day and are completing their work.
We know it is a lot of work for your children to learn virtually. We will continue to be flexible and understand that there may be technology issues or Internet issues for some of our families. Just as we promise to be flexible for our families, we thank you for extending our teachers flexibility, grace, and patience as we work through issues that arise. We are also asking for your feedback so we can see what you feel is going well and what we can improve upon. Please take a moment to fill out our survey HERE.
As always, if you have absolutely any issues, please contact us so we can help you. For all technology related questions during virtual learning, please email lyonparenthelp@slps.org or call (314) 353-1349 between 8 AM and 3:30 PM. We have staff waiting to assist you and help you out. And, as always, if you have any other questions or concerns, please contact me at 314-353-1349 or email Dr. Ingrid Iskali at ingrid.iskali@slps.org.
In partnership,
Dr. Iskali
---