Welcome to the Lyon Academy Principal's Corner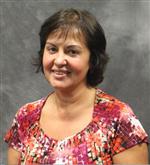 Welcome to Lyon Academy, a pre-kindergarten through 8th grade school community where learning is focused on preparing all students to be successful through high school and beyond.
At Lyon, we provide an environment where students feel safe, valued, and able to learn. Students receive an outstanding education that includes hard work and discipline, but also allows time for exploration and play. Students who experience our positive balance leave school at the end of the day excited to return the next morning.
Teachers and staff at Lyon believe that with a positive partnership between parents and families, the school, and members of the community, our students will thrive in all areas of life and learning.
I welcome you to Lyon Academy to experience the Liger difference yourself!
---