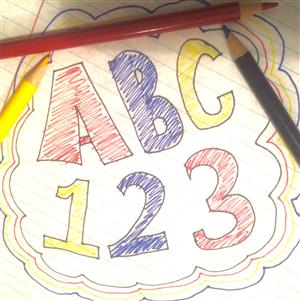 Welcome to the Instructional Support Center (ISC) at Stix Early Childhood Center!
We are excited to have the children join us for an exciting day of fun-filled learning! We are going to have a great time learning and laughing together! Each will begin with breakfast in the classroom until class circle begins. After class circle, we will have independent literacy activities and centers. Our classes will meet online again each morning at 10:00 AM for online learning in phonics and writing. The morning classes will end with recess proceeded by lunch in the classroom. Math work at centers and online guided lessons will engage students until nap time. When students awaken from their nap, they will have STEM activities followed by Related Arts classes. Each school day will end with read-aloud activities.
We want students to be able to attend the ISC at Stix Early Childhood Center every day, so as a courtesy bus transportation is provided each school day if parents elect to use it. Students who ride the bus will be picked up and dropped off daily at their door for a caring adult to ensure their safe departure (AM) and arrival (PM). If parents elect not to take advantage of bus service, then you may drop off and pick up your child by door number 6 where a caring member of our staff will be waiting.
When students arrive at the ISC @ Stix Early Childhood Center, they will receive breakfast in their classrooms and eat with their classmates. Each classroom will have a maximum of 10 students with one classroom teacher and one teacher's aide. Students will remain with their class for the entire day including recess, lunch, and dismissal. Handwashing will occur frequently throughout the day. We want students to be comfortable so they should wear comfy clothes that allow them to fully participate in centers, floor activities, and free play. They do not have to wear a uniform.
At 3:15 PM, students who are riding the bus will be escorted to the bus by their teacher and an aide. Students who are being picked up will be escorted to door number 6 to meet their parent(s).
Arrival Procedures for ISC at Stix:
Due to safety precautions parents will not be able to enter the building.
8:15 – 8:30 Car Drop-off Procedures: Parents will pull onto the parking lot from Tower Grove Avenue and proceed to the far right side of the parking lot. (Area is marked with an orange line and blue "No Parking" paint). Pull up to where the staff are located and we will:
Take your child's temperature
Escort your child into the building through Door # 6
3:00 – 3:15 Car Pick-up Procedures: Cars MUST HAVE a Stix Car Rider Tag displayed on the dashboard. (These will be distributed on Monday, August 31, at arrival time). Parents will follow the same procedure upon entering the parking lot. Staff will call for the child to be escorted out of the building via Door # 6 and placed in the car.
St. Louis Public Schools - Virtual Preschool Schedule
Instructional Block

Instructional Activity

Notes: Synchronous Instruction and Support/ Asynchronous Playlist

8:00 – 8:30

Drop-off (centers) Breakfast

Getting ready for the day, logging in

8:30 – 9:00

Class Circle

Calendar

Read aloud

Synchronous class meeting 8:30am – 9:00am

Virtual class circle/greetings

Review calendar and weather

Daily read aloud

9:00 – 9:30

Independent Literacy Activity/Literacy Centers

Asynchronous playlist/activities: reader response activity, literacy website, drawing/writing

*Small group or individual student support may be provided at this time

9:30 – 10:00

Independent

Phonics/Writing

Asynchronous playlist/activities: handwriting, literacy/letter recognition website, drawing/writing, hands-on/tactile letter-of-the-day activity

10:00 – 10:30

Phonics/Writing

Synchronous class meeting 10:00 – 10:30

Phonics/Writing: Letter recognition/SIPPS

10:30 – 11:00

Recess/Free Choice Play

Independent free choice/constructive play

Technology break

11:00 – 11:30

Lunch

Time for a healthy meal

11:30 – 12:00

Math Guided Lesson

Synchronous class meeting 11:30 – 12:00

Number concepts: read, write, recognize, counting, patterns

12:00 – 12:30

Independent Math Activity/Math Centers

Asynchronous playlist/activities: Number concepts: read, write, recognize, counting, patterns

*Small group or individual student support may be provided at this time

12:30 – 1:30

Rest

Nap or calm activity

Technology break (Teacher Office Hour)

1:30 – 2:00

STEM

Synchronous class meeting 2:00 – 2:30

STEM activity, model hands-on lab/science activity

2:00 – 2:50

Related Arts/Free Choice

Art, Music or PE

Independent free choice/constructive play

2:50 – 3:15

Read Aloud

Asynchronous playlist/activities: teacher pre-recorded read aloud, EPIC read-to-me, any other interactive read-aloud