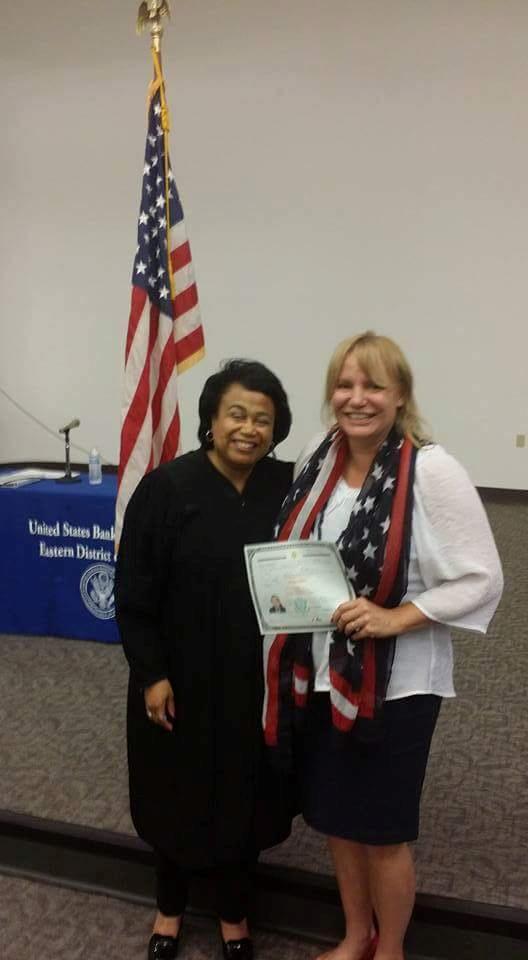 Hello Mann Family and visitors.

I am Mann's Classroom Size Reduction Teacher. Along with test coordinating, I work with small groups of students in all grade levels teaching reading and math skills. I am very excited to be back at Mann for my second year.

All About Me as a Teacher

Very proudly I became an American at the start of the school year. I have lived in the USA for 17 years and have been teaching English as a Second Language in 3 different states (OH, IN and MO) for the last 7 years. Prior to that, I taught reading and writing basic skills in CT. Before immigrating to the USA, I taught kindergarten for 5 years for the Toronto District School Board in Canada. I also taught preschool for 3 years! I have a passion for early childhood education but I also love the excitement of teaching our older students to read to gain knowledge. I have been studying education from different perspectives throughout my career. I have a specialist BSc in cognitive science, a B Ed focusing on elementary education, additional qualifications in teaching English as a second language, special education of the learning disabled, elementary guidance, and a Masters of Education focused on reading interventions. I teach because I want to see children actualize their potentials. I often think, the cure to cancer could be sitting right in front of me. It is my responsibility to make this child love learning so much that he or she excels in school and finds it!

All About Me Outside of School

I have an amazing family. My husband David works for Sensient Technologies here in St Louis. We have two childeen. Heather is a junior in high school and I am very busy as a band booster supporting and enjoying her marching band. I love watching her marching band. Davis is a freshman in high school and plays for 3 hockey teams. As a Canadian native, that brings great pride and excitement to my life along with many hours driving to rinks and watching hockey! I have fully adopted the St Louis Blues hockey team and I am a devoted fan. When my family gets time away from work, school, the marching field and hockey rinks we love to scuba dive!

Come by and visit me. I am located at the back of the library.

MANN MUSTANGS!