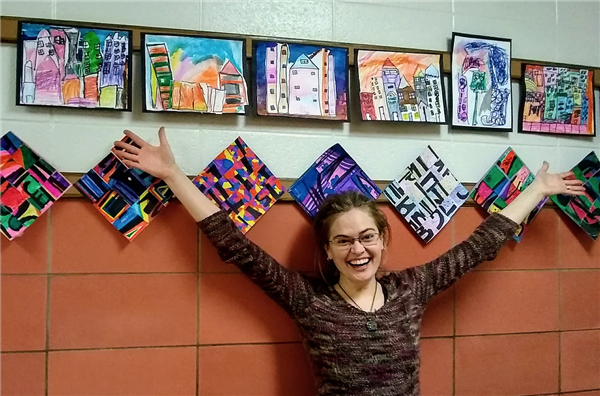 Phone:
Email:
Degrees and Certifications:
Mrs.

Cara Ristau

Updated April 5

Hello Washington Montessori families and students,

As we continue with our distanace learning adventure, I will be continuing to add assignments and activities to this site under the "assignments" tab. My primary way of communicating with families will be via microsoft teams under your classroom teacher's "Visual Arts" channel.

I will be checking my email regularly throughout the week, and can be reached at the Google Voice number 314-384-6978. My office hours are 9-11 each weekday.

Please give your children a hug for me and stay safe and healthy.

Best,

Mrs. Ristau

cara.ristau@slps.org

I am a teacher and an artist who recently returned to St. Louis after three years away from the city. I am so excited to be back and working with your young artists. I have some experience working with St. Louis Public School students as an intern with the Contemporary Art Museum, during which time I always wanted to have my own classroom. In my own work, I enjoy printmaking images of animals and painting portraits of people close to me.

We will begin the year by getting to know each other and learning about some of the drawing materials available in the art room. Throughout the year, we will be exploring many techniques with sculpture, drawing, painting, and printmaking, and most importantly, discovering the artists that surround us!

I look forward to getting to know the families and community here at Washington Montessori.