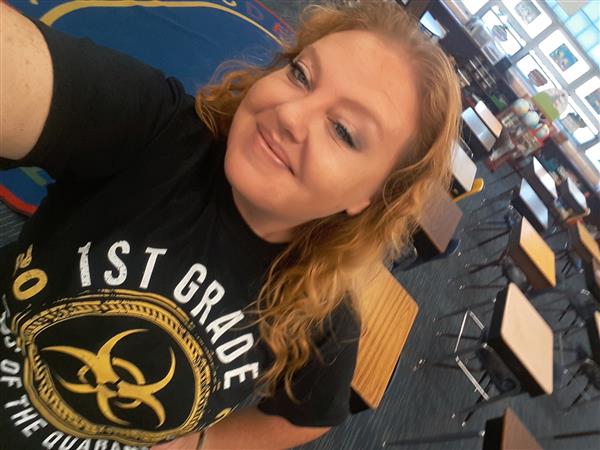 Phone: 314-489-7901
Email:
Degrees and Certifications:
AAT Flo Valley BSED UMSL MED UMSL - Educational Psychology Certified in Character & Citizenship Education
Ms.

Lindsay Digar - First Grade

Hello and Welcome to Ms. Digar's first grade clasroom!

This is my third year with first grade here at Washington Montessori! Go Pandas!! I love teaching and learning and can't wait to build a family of learners with our incoming students. We believe in care and respect and first grade always works as a team. We are going to have so much fun and learn so much this year!! :)

I am born and raised in St. Louis and am proud to be at SLPS. I received by Associates degree in the art of teaching at St. Louis Community College - Florissant Valley (2009). I recieved my Bachelors degree in the science of teaching at University of Missouri- St. Louis (2013). I went on to receive my Masters degree in Character ad Citzenship Education at University of Missouri St. Louis (2016). I am currently continuing my education at UMSL in the graduate program.

I am proud to be a teacher and my passion for learning is always growing! When I am not teaching I am playing with my 10 year old niece Kinlee Kruiz (we call her KK), or with my little dog August (we call him Auggie). I coach basketball and softball, I like to fish and be in nature, and I like to listen to music when I work. I also enjoy listening and watching hockey...Lets Go Blues! I love to eat tacos! I also love pickles! I eat ramen noodle all the time! :)

I am excited for this school year and I hope that my families and students are too! We are going to have fun and learn so much!!
School Supplies for the 2021-2022 School Year
Elementary School
Folders
Single Subject Notebooks
Primary Writing Journal (Grades PreK-2)
Composition Book (Grades 3-5)
No. 2 Pencils
Pencil Sharpener
Larger Eraser
Markers
Colored Pencils
Ruler
Safety Scissors
Glue Sticks
Click here to go to Ms. Digar's Teams page!
Ms. Digar during one of our Virtual Field Trips!
Ms. Digar – First Grade Schedule – Room 119 – 2021-2022
9:00 – Student Arrival / Doors Open
9:00-915 – Morning Work / Morning Meeting
9:15-9:40 – Breakfast/ Calendar and Weather
9:40-10:00 – Rainbow Write (High Frequency Words)
10:00-10:30 – Shared Reading/Shared Writing (My View)
10:30-11:20 – Related Arts (M& F) Art, T&TH- PE, W-Music)
11:20-11:30 – Restroom Break/ Handwashing
11:30-12:00- Lunch
12:00-12:20 – Recess
12:20-12:30 – Quiet Yoga/Breathing/Calm Down Time/Handwashing
12:30-1:30 – Guided Reading: Writing, Foundational Skills, Word Work, Reading
1:30-2:30 – Math Envision
2:30-2:40 – Brain Break/ Snack/ Go Noodle/ Restroom/ Handwashing
2:40-3:10 – Science
3:10-3:40 – Social Studies
3:40-4:00 – Intervention (Prepare for Dismissal)
4:00-4:17 – Dismissal
Ms. Lindsay Digar 314-489-7901 lindsay.digar@slps.org
I am avaiable for confercing at any time but on most days am available from 10:30-11:20, 12:00-12:30, 3:40-4:30. But please call or text at any time at all!
Link to Ms, Digar's MICROSOFT TEAMS PAGE
Link to MY VIEW LITERACY (ELA)
Link to PEARSON REALIZE (MATH)