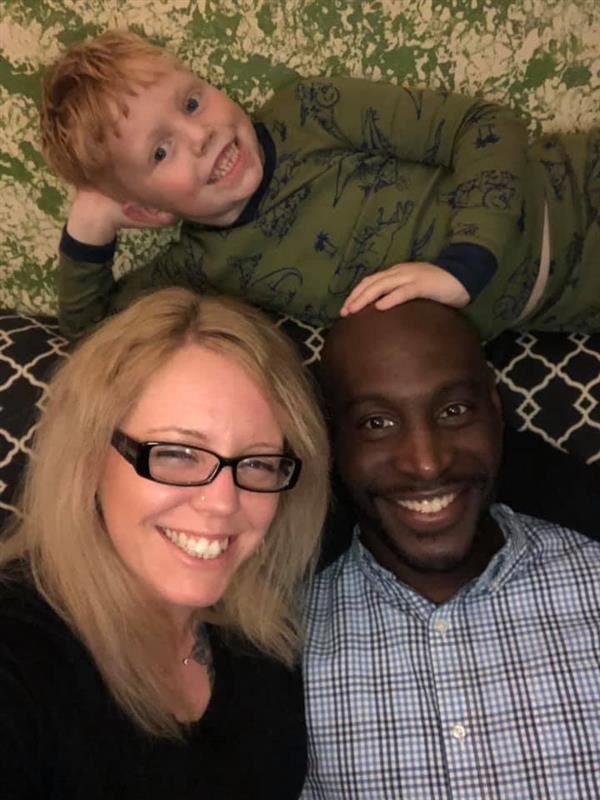 Phone:
Email:
Degrees and Certifications:
Ms.

Lawton

My name is Mrs. Lawton. I teach Special Education at Oak Hill Elementary. I recently joined the Oak Hill team. I have a Bachelor of Arts in Psychology from UMSL, which has allowed me to work with kids throughout our community for the last 6 years. I am looking forward to working with your children. My email is elizabeth.lawton@slps.org. Please feel free to email me any question or concerns regarding your child, and connect with me for Distance Learning on TEAMs and ClassDojo.
Happy Good Friday Everyone!

I hope all my students got my email about whats going on, and what to look forward to. As promised, here are some ideas to get away from the screen and get creative/active with your child(ren):

-Complete a neighborhood scavenger hunt or a household scavenger hunt

-Create a treasure map for kids to follow and find a "treasure".

-Pictionary- Create some cards yourself, using simple subjects, have child draw for someone and have someone else guess what they are drawing.

-Encourage students to tap into their imagination during this time and create art with whatever may be available to them.

-Take a walk around the neighborhood and have children draw what they observe, this could also be linked into the scavenger hunt, children could find certain objects and then draw them, instead of just checking them off.

-Go outside and paint a tree! Be creative and make shapes, designs, and use different colors.

-Write a letter to a friend or family member. You can include drawings, and even make your own envelope to send it in.

-Make a card to thank someone who has been working through this time of social distancing. Let the essential workers know how much they are appreciated!

Whatever you do, have a great day and a wonderful weekend!

_______________________________________________________________________________________________________________

Parents and Students, throughout this week, the SLPS School District should be contacting you directly regarding iPads and internet hot spots being set up and distributed. We don't know too much more than that right now, but if you're concerned, please reach out to me through ClassDojo or my SLPS email.

I know this is a very hard time for evreyone in our community. I know some parents are still at work, and not sure how to balance this and teaching their children from home. I also know many parents are not able to work right now, and resources are getting low. This can make teaching a child even harder.

Please know that SLPS understands this, and that we are working hard to help every family access technology so teachers and staf can all help.

Next week I'll have more information about what our learning plans will look like, and will be available from 9-11am for emails, messages from ClassDojo, or phone as needed. Till then, let's all take a breath, relax, and enjoy the weekend!
All Categories
Unassigned
Select Month
January
February
March
April
May
June
July
August
September
October
November
December
Select Year
2019
2020
2021
2022
Filter
Please find a book to read for at least 30 minutes a day. Take as many days as you need to finish the book, but please read something every single day!

If you need some resources, see below, or reach out to me!

Also, work on your letter sounds and sight words and math skills based on your current level (see examples below).

Here is work in reading and math. Start with leveled reader.

The passages below are leveled. You can start at the beginning and continue on. If they seem to easy just move onto the next set of passages.

Here are some CVC worksheet Beginning and ending sounds These worksheets will help students to begin to write.

Your child can also work on their sight words. Write them on a index card and see if they know them. You can have them look for the words in junk mail, cut them out and make word posters.

List 1 am, at, can, go, is, like, me, see, the, to

List 2 dad, he, in, it, look mom, my, on, up, we

List 3 and, are, come for, got, here, not, play, said, you

List 4 day, down, into, looking, she, they, went, where, will, your,

List 5 all, away, back, bit, her, over, this, want, who, with.

Children can also take the words from the worksheets and write sentences. For example if the word is ham. They can write I like ham. It is good. I see ham. ect... They don't need to spell the words correctly. They need to write what they hear.

Math

You do not need to print out these worksheets. Just right the number of the day and write the problems that have that answer. Example number of the day is 1. You would write the number 1 and then write the problem that has that answer like 2-1. subtractiotn

Next is word problems. Pick a word problem for the day and draw a picture to illustrate you work. word problems