Welcome to the Compton-Drew ILC Middle School Principal's Corner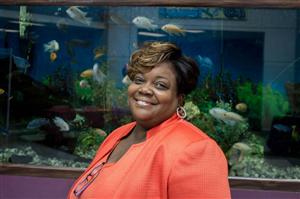 Compton-Drew Investigative Learning Center Middle School
5130 Oakland Avenue
Saint Louis, Missouri 63110
Phone (314) 652-9282
Fax (314) 244-1756
Dear Dolphins,
When we left for Spring Break, we did not know that it would be our last time seeing each other in the 2019-2020 school year. When we left, we thought we would come back with two more months to see friends, have recess and learn as much as we could before going to summer break. Sadly, the school year was disrupted by our need to stay safe and practice social distancing because of the Covid-19 virus also known as the Corona Virus.
We miss each one of you and so do your teachers. We miss everything about you from telling you to stop eating in class to scooting you out of the hallway so that you can get to class on time. As much as we miss you, we want you to be safe. We want you to stay at home to avoid getting or giving someone the virus. It is a new normal for all of us. This new normal is called social distancing.
In order for us to practice social distancing as a school, we have to be apart from each other and stay safe and sound with our families in our own homes. Although this is difficult, it is best and it gives us new opportunities. Specifically, we now have the opportunity to take learning to the next level by using the technology at our disposal to participate in online learning. We have the opportunity to use cell phones, chrome books, IPad, laptop and desktop computers to access teachers in their classrooms and learn collaboratively. We have the opportunity to participate in transformative learning.
Because we are CD, we are going to seize this opportunity with pride and perfection! We will work hard because at CD we "go hard." We are a family! The staff, students and parents at Compton-Drew are the best of what St. Louis Public Schools has to offer. We have our detractors, but our pride in ourselves and love of our school is not diminished by haters or this virus. We will work together to learn, love, and laugh just as we have done in the past, but with a renewed passion because WE ARE CD-See you in TEAMS!
Susan J. Reid Shaire Duncan
Principal Assistant Principal