MEET MS. COLEMAN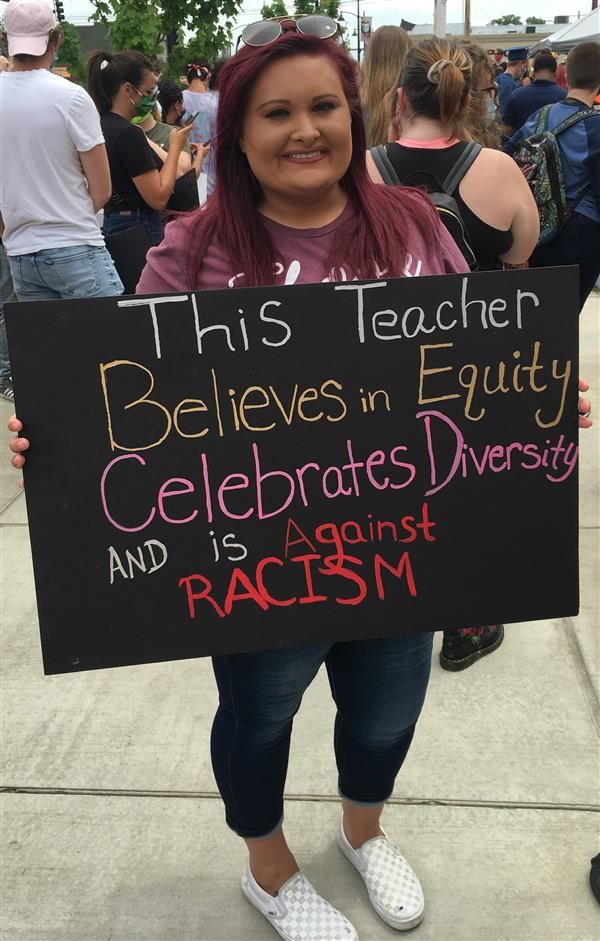 Phone:
Email:
Degrees and Certifications:
Ms.

Jessica Coleman

This is my 3rd year teaching, but my first year in St. Louis (Go Blues!). I love learning and reading. I read books and I listen to audiobooks every day (YES, audiobooks count as reading!). I also enjoy traveling and site seeing. I am a huge fan of roller coasters too!! I enjoy spending time with my sisters and my nephew, who is starting kindergarten this year. I like to have fun in the classroom and do a lot of hands on learning. I will still try to make learning virtually fun!

My contact hours are between 8:30-9:45, but feel free to send me an email and I will get back to you as soon as possible. I usually have my email pulled up and recieve notifications so I can respond pretty quickly.
WHAT MS. COLEMAN'S BEEN READING...
by Kim Johnson Year Published: 2020 Teen and Young Adult Social Issues

Every week, seventeen-year-old Tracy Beaumont writes letters to Innocence X, asking the organization to help her father, an innocent Black man on death row. After seven years, Tracy is running out of time–her dad has only 267 days left. Then the unthinkable happens. The police arrive in the night, and Tracy's older brother, Jamal, goes from being a bright, promising track star to a "thug" on the run, accused of killing a white girl. Determined to save her brother, Tracy investigates what really happened between Jamal and Angela down at the Pike. But will Tracy and her family survive the uncovering of the skeletons of their Texas town's racist history that still haunt the present?

by Cat Patrick Year Published: 2020 Middle Grade

Things never seem to go as easily for thirteen-year-old Frankie as they do for her sister, Tess. Unlike Tess, Frankie is neurodivergent. In her case, that means she can't stand to be touched, loud noises bother her, she's easily distracted, she hates changes in her routine, and she has to go see a therapist while other kids get to hang out at the beach. It also means Frankie has trouble making friends. She did have one–Colette–but they're not friends anymore. It's complicated.

Then, just weeks before the end of seventh grade, Colette unexpectedly shows up at Frankie's door. The next morning, Colette vanishes. Now, after losing Colette yet again, Frankie's convinced that her former best friend left clues behind that only she can decipher, so she persuades her reluctant sister to help her unravel the mystery of Colette's disappearance before it's too late.

by Tiffany D. Jackson Year Published: 2019 Young Adult Fiction/ Thriller & Suspense

Brooklyn, 1998. Biggie Smalls was right: Things done changed. But that doesn't mean that Quadir and Jarrell are cool letting their best friend Steph's music lie forgotten under his bed after he's murdered—not when his rhymes could turn any Bed Stuy corner into a party.

With the help of Steph's younger sister Jasmine, they come up with a plan to promote Steph's music under a new rap name: the Architect. Soon, everyone wants a piece of him. When his demo catches the attention of a hotheaded music label rep, the trio must prove Steph's talent from beyond the grave.

As the pressure of keeping their secret grows, Quadir, Jarrell, and Jasmine are forced to confront the truth about what happened to Steph. Only, each has something to hide. And with everything riding on Steph's fame, they need to decide what they stand for or lose all that they've worked so hard to hold on to—including each other.