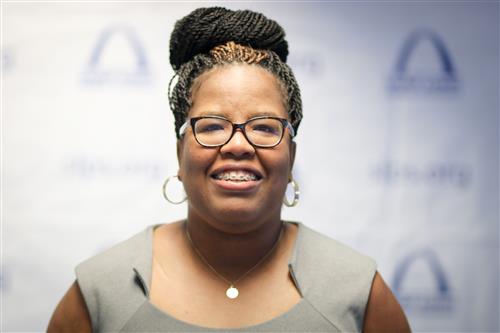 Parents,
Welcome to the 2020-2021 school year at Fanning Middle School! I am excited that you have chosen to be part of our family. The Covid19 pandemic has caused school districts across the country to make unprecedented changes including traditional face to face interactions and the delivery of instruction. For the 1st quarter, instruction wil be divilered in a virtual format. Don't be dismayed! SLPS and the Fanning Middle School staff have been working hard to make certain that students receive the acadeic and social-emional support they deserve. The administrative team, teachers, and support staff are looking forward to an exciting and productive year with all of our students. It's our sincere desire to create a friendly, safe, nurturing, attractive and challenging learning environment for all who attend Fanning Middle School.
We will continue our focus on learning and teaching as we offer rigorous programming in ELA, math, science and social studies as we have in the past.
We look forward to having you as partners as we work toward high academic achievement for all students!
Respectfully,
Lisa M. Brown