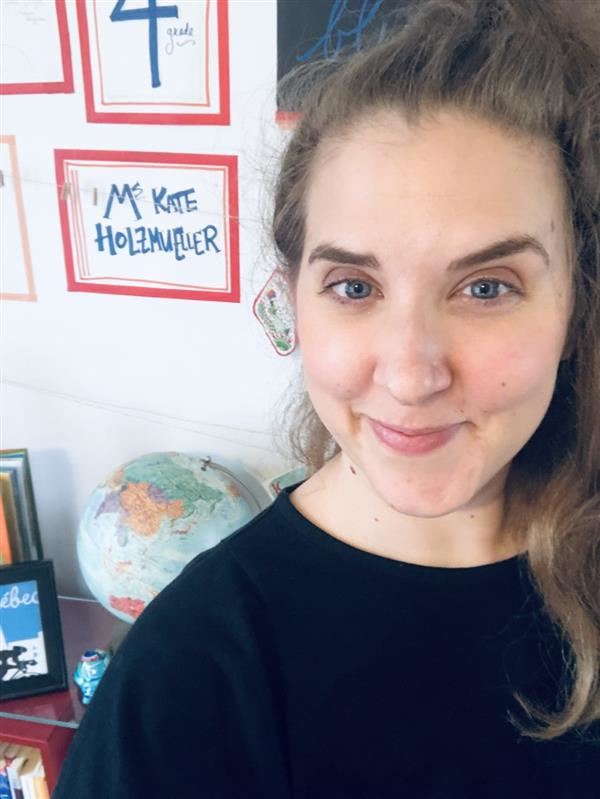 Phone:
Email:
Degrees and Certifications:
Kate Holzmueller

Hi! I'm Ms. H, or Ms. Kate, or Ms. Holzmueller whichever you and your student prefer! :)

I moved to Saint Louis in 2015. Before that I worked in a children's activity center on a cruise ship! It was a really nice way to pay for my travels to other places. On ships people come to work from all parts of the world--the Phillipines, Indonesia, South Africa, Chile, Mexico, the Netherlands, India...there are usually over 40 different countries that people come from on any given time!

Teaching is different from working on a cruise ship! But it's the same in that it is hard work, lots of fun, and means that I'm around people whose lives are sometimes very different from mine! I believe in acknowledging our differences, I believe in searching for similarities and I believe that Black lives matter. Your children deserve a fantastic education, which I am here to facilitate! I will do my best to help us navigate the pandemic while still learning and growing as students.