Welcome to the Nahed Chapman New American Academy Principal's Corner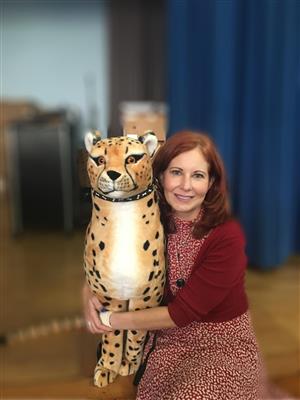 ---
Dear Families,
I have always had a passion for working with people from diverse backgrounds and requested to be at Nahed Chapman New American Academy. It is my pleasure to now serve you as the Principal of Nahed Chapman New American Academy.
As an educator for over 25 years and a mother of two children, I understand the importance of having a safe place for your child to learn and grow.
At Nahed Chapman New American Academy, our goal is to do just that; we will provide a safe, loving environment where your child can learn the necessary English language skills to be successful in the United States and beyond.
We are committed to working with you and your family to make sure your child has the best school experience possible. If there is anything we can do to support you through this process, please do not hesitate to contact us.
I can be reached at 314-776-3285.
I look forward to working with you, your child, and your family.
Sincerely,
Dr. Nicole L. Conaway