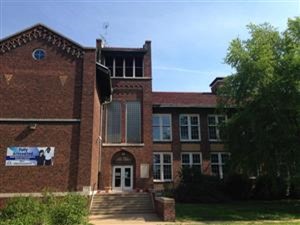 Shaw VPA can trace its long history back over one hundred and thirty years. 2007 marked the 100th Anniversary at our current location. Officially christened Henry Shaw School in 1870, it moved to 5329 Columbia Avenue in the historic Hill neighborhood in 1907. At that time, the school serviced over 900 students, many of whom were of Italian descent.

Henry Shaw School added Visual and Performing Arts to its title in 1976 with the advent of the magnet program. Today, Shaw VPA has a student body of 400 students, preschool through fifth grades, who receive instruction in the visual arts, dance, drama, vocal music, and instrumental music in addition to the academic curriculum. This combination of arts and academics allows our students to learn in a multitude of ways and instills a life-long love for learning.

At Shaw Visual and Performing Arts, our goal is to ensure that the educational needs of each child be met or exceeded through the use of grade level expectations, accomplished teaching, and integration of the performing arts. Students will experience successes in the academic and performing arts as they strive for excellence.

Shaw VPA will produce intrinsically-motivated and productive citizens of the 21st century. At Shaw VPA, is a safe, caring, respectful, and challenging educational community where collaboration is used to expand innovative learning experiences.