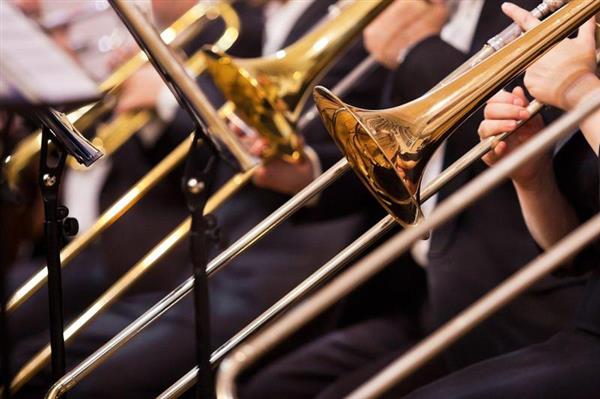 Phone: 816-507-4525
Email:
Degrees and Certifications:
B.A. Instrumental Music Education
Mr.

Seamus Miller

I have always been a musical person, and ever since I was little, I knew that I wanted to do something with music. Whether it was performing, teaching, or composing, I wanted to share my passion with the world!

I was born in Kansas City, MO. I grew up in Gladstone (a small suburb of Kansas City) and attended Oak Park High School. I was in every musical activity you could be apart of-marching band, pep band, jazz band, symphonic band, acapella choir, musical pit orchestra, show choir. After Highschool, I attended the University of Central Missouri and started my path of Music Education. I became apart of the brotherhood of Phi Mu Alpha Sinfonia, national men's music fraternity. I continued my dedication to my ensembles and had the amazing experience of performing in Carnegie Hall in the winter of 2017 with our top ensembles, Wind Ensemble & Concert Choir, as well as performing in the Kauffman Center the following spring. I began my student teaching in the spring semester of 2018 and received my B.A. in 2019 from the University of Central Missouri. I received 2 awards in my final educational semester at UCM: Best Senior Brass Performer & Winner of The Concerto Aria Competition. I had the amazing opportunity to work at Oak Grove High School as an Assistant Director and Para-Professional.

I believe teaching is a way to connect with people of all backgrounds and is a great way to make an impact on others for the better!

Fun Facts:

I received my Eagle Scout at the age of 15. I was heavily involved in scouting throughout my youth, and encourage all peoples to join the amazing programs and local troops in their area! I was apart of both leadership programs OA and Tribe-of-Micosay.

I enjoy arranging and composing music for myself!

I am married and my wife and I will be having a baby in January!!!

My main instrument is Bass Trombone, BUT I enjoy singing and love playing guitar.