Greetings to all Shenandoah Families,

Please participate in the Spring 2023 Panorama Survey for families. The survey is now open through March 31st. The purpose of the Panorama Survey is to let us know how we can continue to improve our school culture and climate to meet the needs of our families. You can complete the Panorama Survey using a mobile device, laptop, desktop or tablet that is connected to the internet.

To complete the Panorama Education Family Survey please click HERE.

As always, your feedback is valued and appreciated!
Welcome to Shenandoah
SHENANDOAH ELEMENTARY SCHOOL

3412 Shenandoah Ave.
St. Louis, MO 63104
Office 314-772-7544
Fax 314-772-8581 or 314-244-1866
Interim Principal: Tonya Marrocco
Hours: 8:05am - 3:02pm
Grades: PK-5

Click HERE for a map.

---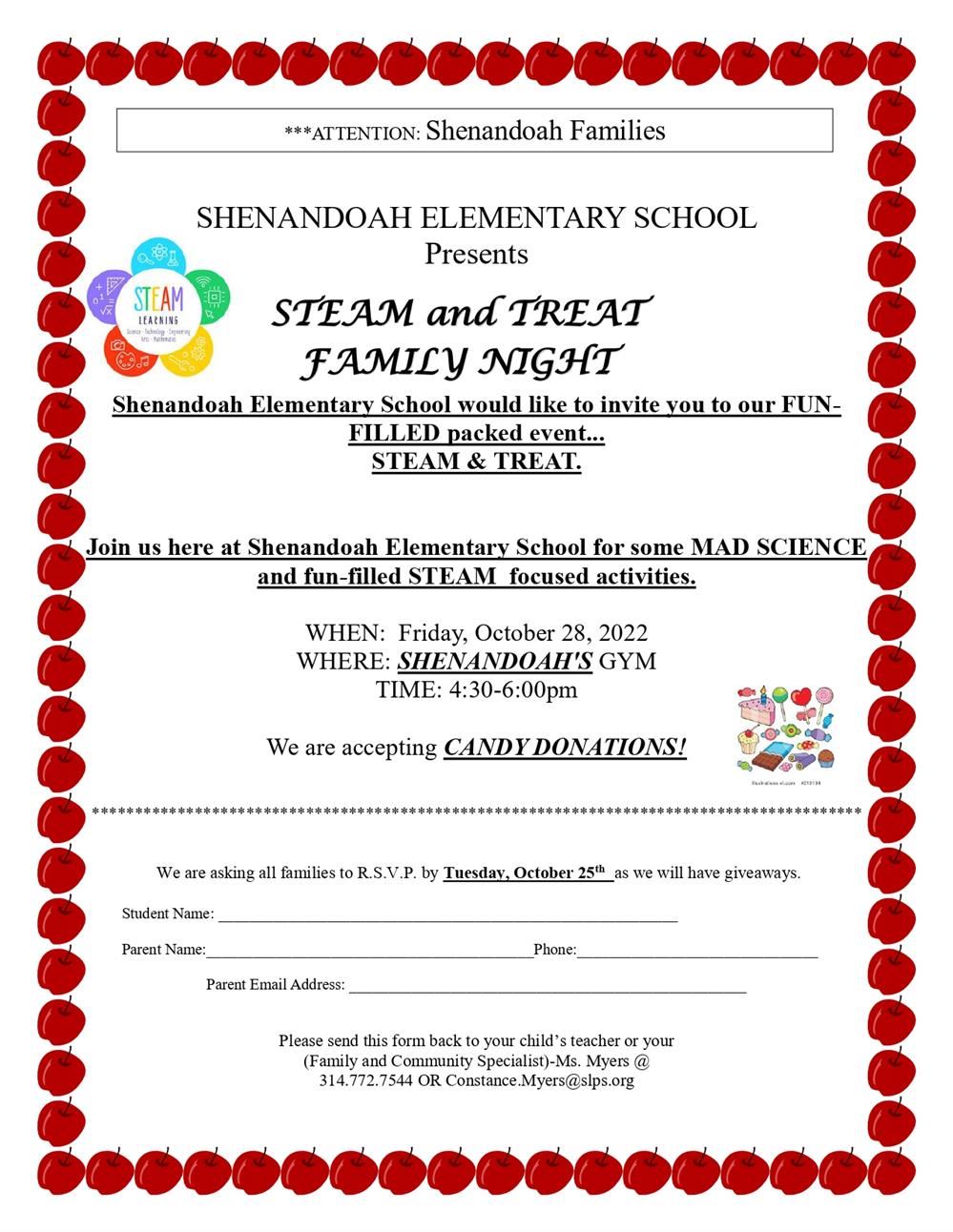 Announcements
Shenandoah Elementary School is a great place for learning. We are enrolling students daily. If you have any questions, please feel free to contact the school at 314 772 7544. We look forward to hearing from you!