Please use the link below to access academic resources and assignments for students looking to improve their grade in any class. The folders are organized by teacher and then by class. You can view and download any document. Please reach out to your teacher or another staff member if you have any specific questions about the assignments, or if we can support you in any way.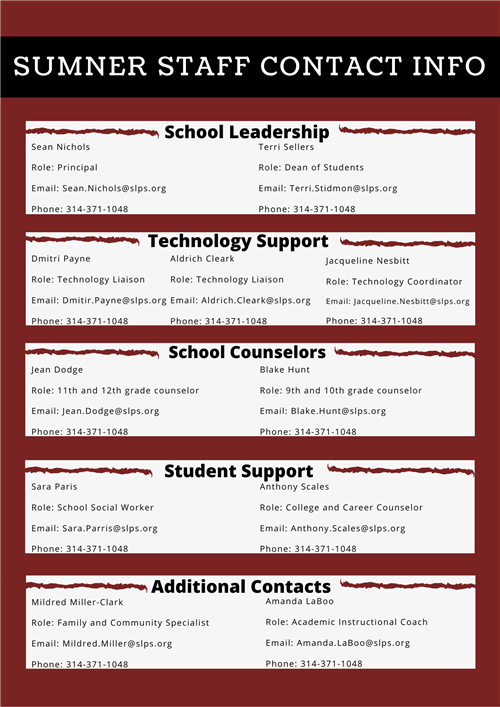 Student Technology
Please plan on driving up to obtain your student's laptop to be utilized during virtual instruction.
Please complete the Sumner High School Online Registration before arriving. It consists of THREE forms:
All forms must be completed. If you are unable to complete this registration before arriving,computers will be available for you to do so, but it will expedite the process if this form is already completed.
Please NOTE: The following documents should be brought with you to registration.
Shot Record

Proof of Residence (utility bill, lease in parent's name, etc.)

Birth Certificate (if new to school and/or district)
Technology Pickup Schedule
We will continue registration in the rear of the building (door #10)-making sure we limit access to the rest of the building due to COVID. All families will continue to register online prior to picking up technology. If they do not have technology, they can use computers at the school site.
For any questions related to technology pickup please contact our building technology coordinator, Jacqueline Nesbitt at Jacqueline.Nesbitt@slps.org
Please see the below list for additional contact information for other Sumner staff members: