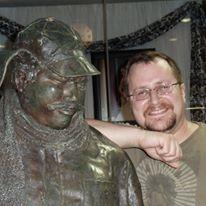 Phone:
Email:
Degrees and Certifications:
Mr.

Pete Kahn

Having just finished up my first year of teaching at Busch Middle School of Character, I can honestly say how much I enjoy working with my awesome students and their parents, as well as all of my fantastic colleagues. Teaching during the COVID-19 school closure has been a struggle for me, just as I'm sure that learning during this time was a struggle for many of you. The chances are good that we'll have more virtual learning in the future, but we'll all be better prepared for it the next time around. For now, give yourselves a pat on the back for having made it through sixth grade, your first year of middle school!

For a thumbnail sketch about me, I previously taught Special Education (Math and Science) in Jennings School District and High School English in Rockwood School District. I've also coached a scholar bowl team and would be open to doing that again at Busch, should the opportunity arise. I myself am a product of Saint Louis Public Schools, having graduated from Enright Classical Junior Academy (sadly now closed) and Central Visual & Performing Arts High School.

I attended both Illinois College in Jacksonville, where I completed a Bachelor of Arts degree in Philosophy, and Webster University in St. Louis, from which I earned a Master of Arts in Teaching degree. I've also worked numerous summers on the camp staff of the Greater St. Louis Area Council, B.S.A., and the day camp staff of the Gateway Region YMCA, so working with young people, teaching, and being in the outdoors are all important to me. I'm currently working toward becoming a certified Reading Specialist, so that I can better support my students with IEP goals in Reading and Written Expression.

In my free time, I enjoy reading and collecting books, watching films, playing computer and tabletop games, hiking, visiting museums, zoos, and botanical gardens, and napping.
Announcements

Summer School:

I highly recommend that any student with an IEP sign up for

Summer Learning Session II

, which will be Aug. 3-14. It may take place in person at Busch, online, or in a combination of both settings. It's only two weeks, but it will give you a jump start to the school year, as well as helping you review key skills you need to spend more time on. Parents, please click the link here for the application form for Session II.

Recommended Reading:

Summer is the season for reading! Whether you're lying on your bed, lounging by a pool, or sitting on a beach, it's a great time to escape into a book. Please go to the Assignments tab on the left for a link to SLPS's recommended summer reading list. In case you're curious, I've posted a photo below of the textbooks I'll be reading for my classes this summer.

2020-21 School Year:

At this time, the plan is that I'll be moving up to 7th grade with all the students on my caseload, so they'll continue seeing me in their ELA and/or Math classes, rather than be transferred to another Special Education teacher's caseload.
The sixth graders who had Ms. Riley as their case manager this past year will be transferred to my caseload when they return to school in August as seventh graders.
I don't yet know whether I'll be teaching a Direct Instruction (Resource) class for my seventh graders, or whether I'll be needed to teach one for incoming sixth graders. This determination will be made closer to the beginning of the school year as we learn how many students with IEPs will be with us and we can more accurately assess our students' needs.

Class Description

Students seeing me for Direct Instruction will be working toward meeting or making progress toward their current IEP goals in the Special Education setting. They'll be developing greater proficiency of their academic skills in the areas of:

Reading (Basic Skills, Fluency, and/or Comprehension)
Written Expression
Mathematics and/or Math Problem-Solving

The plan this next year is for me to move up to 7th grade with my students, although nothing's been finalized yet. If th.t indeed turns out to be the case, I'll be working in the General Education setting with all seventh grade students who have IEPs, excepting those students in Ms. Schnell's or Ms. Johnson's classrooms. This means that I'll be co-teaching ELA (English Language Arts) with Ms. Dowis and Math with Mr. Stuhlmann.

In addition, some of the students I see may also receive coaching and/or instruction from me in the following areas:

Organizational Skills
Social or Anger Management Skills
Task-Related Skills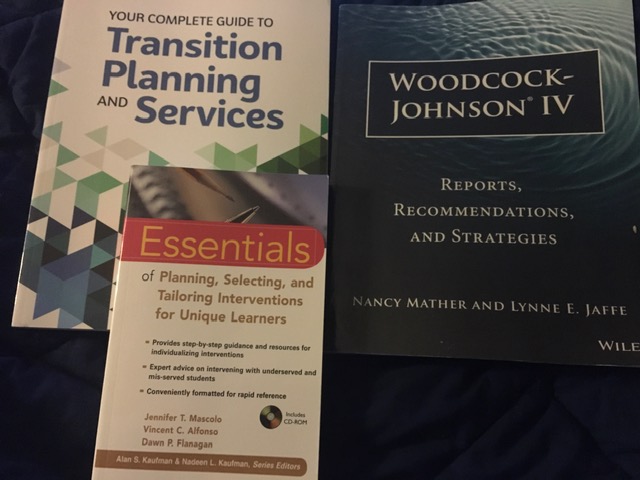 Khan Academy

No, that's *not* my name up there; I'm not related to its founder, Sal Khan! Khan Academy is a great resource for all subjects, but especially Math. It provides helpful tutorials that walk you through a procedure or operation, step-by-step, so that you learn how to do that procedure or operation on your own.

Math Antics

This is a great YouTube channel! It has numerous videos that explain pre-algebra concepts with helpful examples and in student-friendly language.

BrainPop

This website has fun, informative videos about all sorts of subjects, along with cool activities and games. Check it out!

IXL

Our students now have access to both IXL Math and IXL Language Arts! If you'd like to practice a specific skill (long division, for example), just ask me and I'll be happy to suggest a few skills to get you started.

I don't have a roster of my own right now, so I can't yet assign skills, monitor student progress, or look up logins and passwords. Until I do, I'll help you as best I can, or you may direct queries to Mr. Echols.

Continuous Learning

This page provides learning activities and projects for students to practice their skills and stay sharp during the Covid-19 closure.