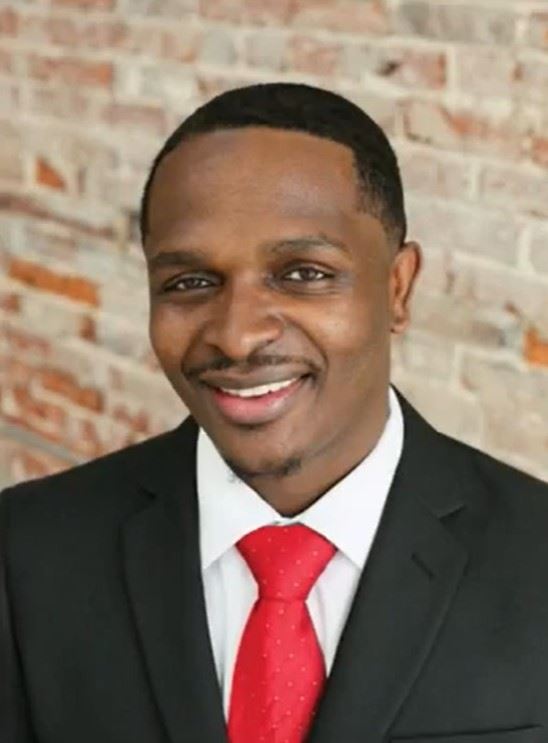 Principal's Message:

My name is Mr. Larry Robinson and I am proud to serve as the principal of AESM @ L'Ouverture Middle School. I am excited and looking forward to a year of learning. Right now, I understand that people still may have many questions due to COVID-19. Information is posted on the district's website: www.slps.org. Information that can be found on the district's webpage includes Saint Louis Public School Districts Restart Plan for the 2022-23 School Year, New Family Registration, and Immunization Requirement Information. As more information comes in, it will be posted on both the SLPS district's webpage and AESM's school webpage.

Biography:

I am from Saint Louis, MO. I have been in education for 10+ years and with Saint Louis Public School District(SLPS) for 10+ years. The roles that I have possessed include: Substitute Teacher (SLPS/Hazelwood School District), Student Teacher (Hazelwood School District), Business Education Teacher (Central VPA High School, Cleveland NJROTC High School), Dean of Students (Clyde C. Miller High School), Assistant Principal (Clyde C. Miller High School), Principal (AESM @ L'Ouverture). I am a graduate of Ladue Horton Watkins High School. When I graduated High School, I attended Southeast Missouri State University (SEMO) my first year before transferring to Harris-Stowe State College. I graduated from Harris-Stowe State University with a degree in Business Administration. After graduating from college, I found my passion for education. I realized I love to watch students learn. I decided to return to school to earn my Master's Degree (MAT) from Lindenwood University. While at Lindenwood I earned two Master's, one in Teaching and the other in School Administration. I also earned three certifications: Business Education, Special Education, and School Administration. While teaching Business Education courses in SLPS, I became interested in leadership. Shortly after, I began seeking leadership opportunities within this district. I was selected to be a member of a few leadership cohorts within the district. These opportunities have led me to AESM to support young scholars.