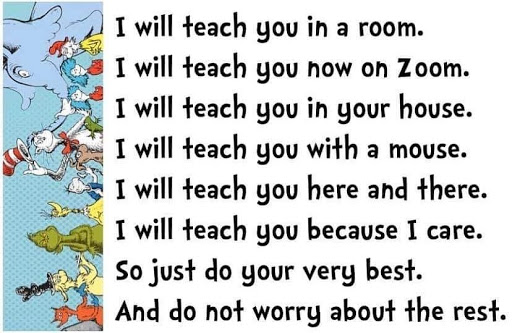 Welcome to Our Online Classrooms

Hello Parents!😊

First let me say...YOU GOT THIS!!!

Keeping a daily schedule, similar to the one in our classroom, can comfort your child and ease any fears/uncertainties they may have during our time away from school. A daily routine—knowing what they will be doing and what comes next—is the type of predictability that allows children to self-regulate and learn time-management skills. Parents, a routine can also help you with budgeting time and trying to fit everything in to your day.😉

As we all know, LIFE HAPPENS!

Life doesn't always go as we expected and there is very little that is 'normal' right now. Please don't beat yourself up if you and your child are unable to create a similar routine to school. This is a time for family and bonding (and you have obligations, too!) and whatever schedule you create will be helpful. Just remember, routine is critical.

I have posted some "sample schedules" below. These are simply a guide to help you; get creative! Create something that works for your family. Make a Plan; Make an Effort; Do Your Best!😊

Let me know if you have any questions. I am here for my students AND I am here for you!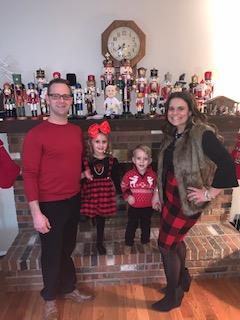 Phone: (314) 241-1533
Email:
Degrees and Certifications:
Early Childhood Certification:Birth-5th Elementary Certification: 1st-5th Mater's Degree:Early Childhood Education Master's Degree: Educational Technology
Mrs.

Wideman

It is with great enthusiasm and excitement that I welcome you and your child to the 2019-2020 school year! This is my eighth year at Peabody Elementary. I am thrilled to take on a new position as the Supplemental Instruction Teacher for Guided Reading. I will be working closely with your child's teacher to ensure that they are Soaring Towards Excellence!

I hold a Master's Degree in Early Childhood Education and Educational Technology from Lindenwood University.

It's undeniable that a child's reading skills are important to their success in school, work, and life in general. And it is very possible to help ensure your child's success by reading to them starting at a very early age. Here are some of the top reasons that reading to your children is beneficial to them in the long run.

Reading to your child or having them read to you is a true one-on-one opportunity for children to communicate with their parents and parents to communicate with their children. Studies have shown that "the more words that are in a child's language world, the more words they will learn, and the stronger their language skills are when they reach kindergarten, the more prepared they are to be able to read, and the better they read, the more likely they will graduate from high school."

You may also help your child establish a good routine by seeing that he or she gets to school on time. The beginning of the day is spent in group activities and planning for the day, which we feel is extremely important. A child who is habitually late tends to have a left-out feeling and it may affect their whole day.

Peabody Staff wants every child to get the best possible start in this important part of their education and experience with school. We cannot stress too strongly the need for good communication between home and school for the welfare of your child. Please do not hesitate to call me or the office about any question you might have. We will do likewise.

Your Child's Partner in Education,

Mrs. Wideman