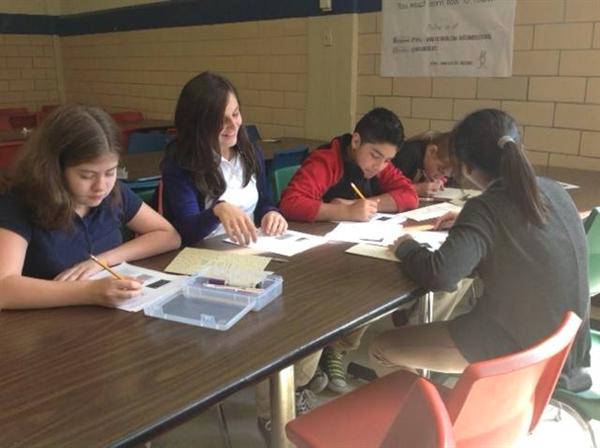 As a school of character, we can't ignore the issue of bullying which plagues our society, especially since it can be such a huge issue for kids and teenagers.

We believe that ending bullying starts with staff training and a staff plan. Staff receive training and routinely discuss bullying protocol so that we are prepared when issues arise.

Next, we empower our students. This is done throughout the year in various ways. This year, CharacterPlus came and led a multi-day workshop with student leaders from all over our school. This Anti-Bullying Summit has helped teach students how to combat bulling in our school and community.

Student Council has also played a role in raising awareness of bullying in our school. Each year they address the student body with practical advice on how to address bullying. This year, their message focused on bystanders to bullying. Student Council also recognized anti-bullying week by tying orange bracelets to students' wrists as they entered the building as a reminder to stand up to bullying when they see it.

We don't just rely on "student leaders" to address bullying in our school. It takes EVERY student being a leader to put an end to bullying.