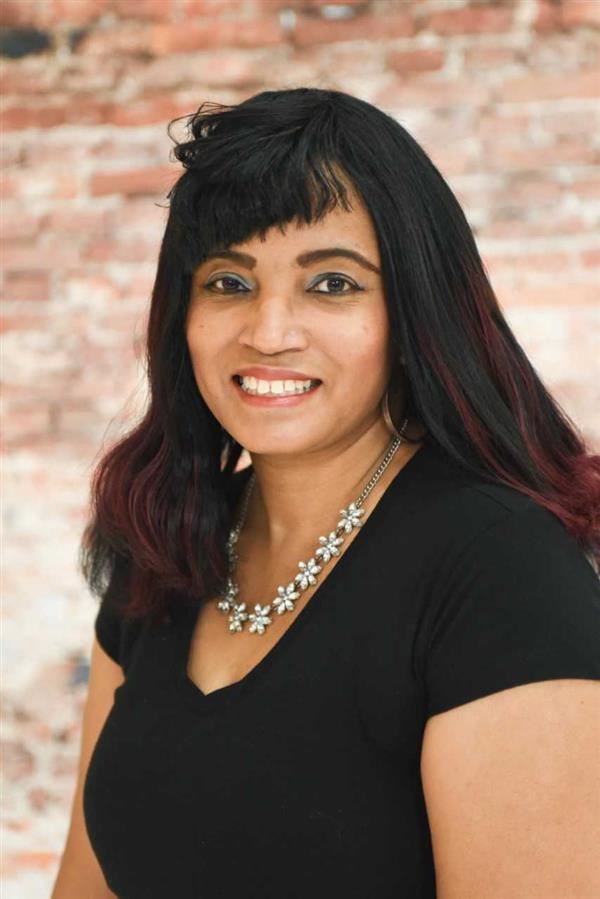 Phone: 314-241-8255/Room 240
Email:
Degrees and Certifications:
Baccalaureate Degree- Elementary Education Certifications: Mild/Moderate Learning Disabilities Mild/Moderate Behavior Disorders Masters Degree: Instructional Specialist - Special Education 4-12 Educational Specialist Degree - Educational Leadership, Director of Special Education Doctorate of Education in Educational Leadership with a Concentration in Higher Education Administration - (In progress)
Ms.

Rhonda C. Stovall, Ed.S.

My name is Rhonda Stovall, and I am the second floor science enrichment lab instructor at Gateway MST Elementary. This year marks my twenty-third year teaching in St. Louis Public School District, and my eighteenth year teaching at Gateway, so needless to say, this is truly my home! During my tenure, I have taught grades fourth through sixth. As a science lab instructor, I have taught students in grades kindergarten through fifth, as well as cross-categorical classrooms. As an educator, I am very blessed and humbled to have received several awards and accolades for my educational practices and experience in both classroom instruction and in science. I am currently pursuing my doctorate in educational leadership, with a concentration in higher education administration. I am looking forward to an exciting and rewarding year of learning and exploring the principles of science with all of my students!

The pandemic has truly changed the way education is delivered to our students. From increasing the need for science education, to the creation of educational teaching philosophies that demand that equity is granted to every student. By working together as a community, each stakeholder can create a classroom community that is caring, structured, and allows each student to thrive both academically and socially. Thank you for all that you do as parents, and I look forward to working with you this academic school year!
Last Modified on August 14, 2022