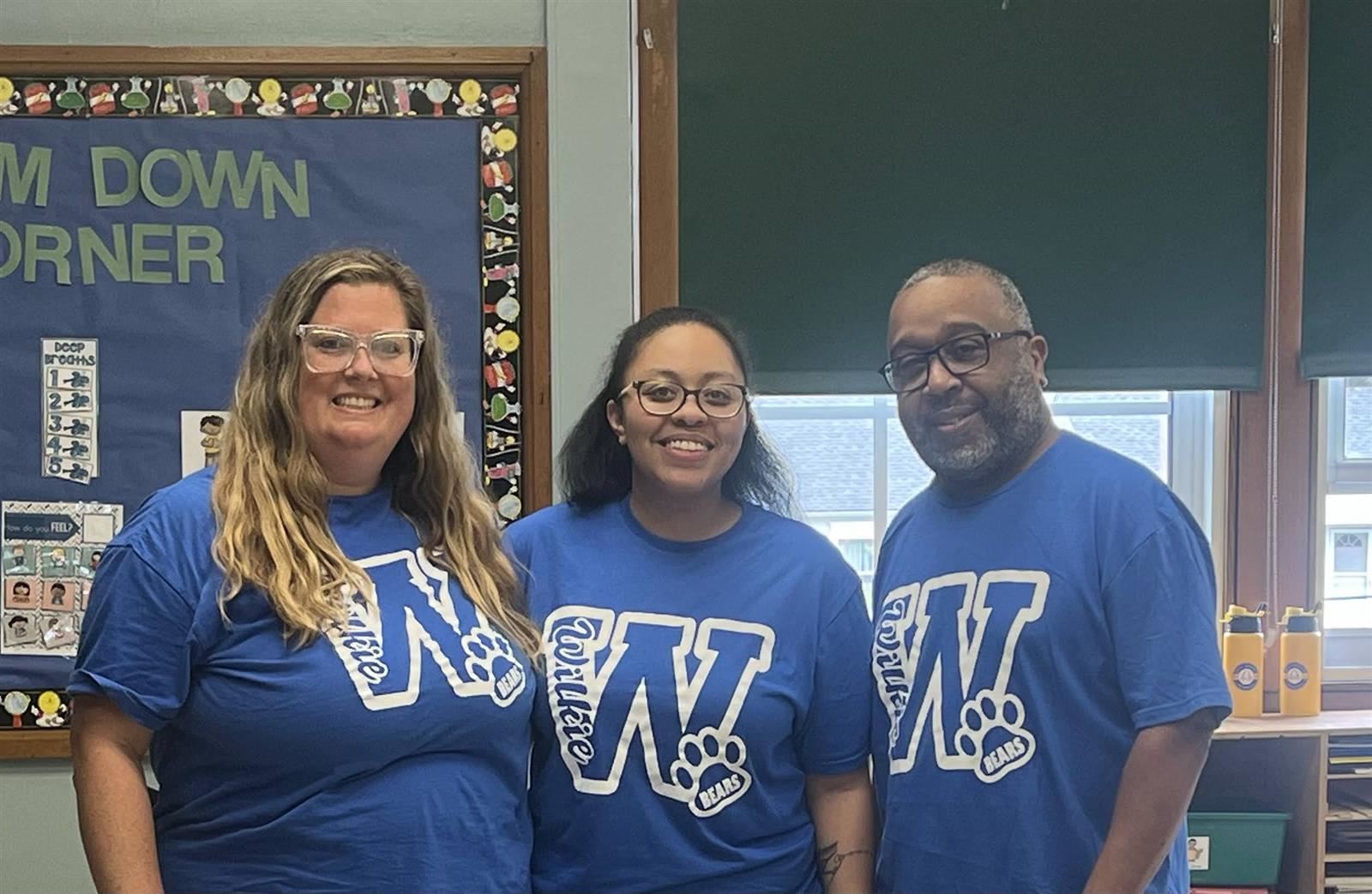 Phone:
Email:
Degrees and Certifications:
Ms.

Cloyd, Ms. Gardner, Mr. Anderson

My name is Jessi Cloyd and I am honored to be teaching here at Wilkinson this school year. I cannot wait for the many things we will accomplish. I know that every one of our students will grow and succeed.

I want to tell you a little about myself. I graduated from the University of Missouri with a degree in Special Education in 2011. Last year I completed my Masters in Education with an emphasis in Reading. This will be my seventh year at Wilkinson as a Special Education Teacher. I previously taught at Humboldt for four years. I am excited about everything I learned during my first years of teaching and looking forward to another great year. Before Humboldt I worked as a teacher assistant in a Special Education classroom. I was able to work with two wonderful teachers and get great ideas for my classroom.

I wanted to give a few suggestions about things you can do at home to continue working on your student's IEP goals. For matching or sorting, they can help you with laundry or dishes, sorting silverware and colored clothes. You can make flashcards and have them match colors, letters, or numbers. They can help you with cooking and work on counting while adding ingredients. They can work on counting with many objects in the house. The sight words we have been working on are; the, to, and, a, I, you, it, in, said, for, and up. The next few words are were going to work on is; look, is, go, and we. You can use flashcards and have them point to the correct word. You can pick them out in a book or write your own sentence using the word and have them color the sight word. Also while reading the books you have at home they can answer questions by pointing to the picture.