All Categories
Unassigned
Select Month
January
February
March
April
May
June
July
August
September
October
November
December
Select Year
2022
2023
2024
2025
Filter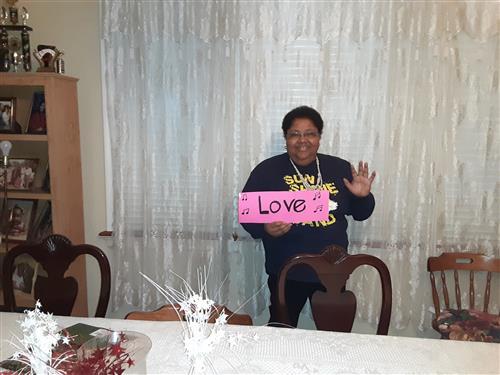 Phone:
Email:
Degrees and Certifications:
Webster University
Ms.

Janice M. Moorehead

Greeting

I'm Janice M. Moorehead. I'm the youngest of four girls. I was born and raised here in St. Louis, Mo. (We call it the south side). I've taught music for over thirty plus years. This is my tenth year here at Wilkinson E.C.C.

Our students will learn about the families of the orchestra, the basic music theory, different genres of music. We will work diligently to keep our students engaged and motivated about the arts.

I look forward to seeing our wonderful students for this 2021 school year. We all have challenges but we will march right through each and every one of them.

Music is the Beat of Live.

I'll see you soon.
Last Modified on September 10, 2021