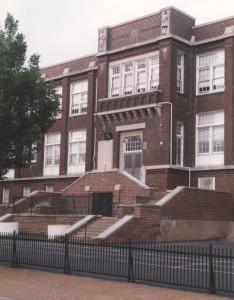 815 Ann Ave. (Ward 7)
Neighborhood: Soulard
Year Constructed: 1907
Gross SF: 61,946
Acreage: 1.59
Year Closed: 2004
Status: SOLD (7/22/15)


With frontage along South Broadway in Soulard, this beautiful historic school was designed by famed architect W.B. Ittner and named for general and statesman Marie Jean Paul Lafayette. It is being renovated to house market-rate apartments.