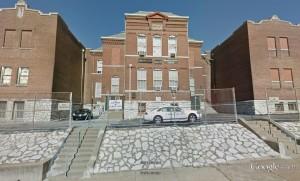 1615 Hampton Ave. (Ward 24)
Neighborhood: Clayton-Tamm
Year Constructed: 1873
Gross SF: 27,474
Acreage: .94
Year Closed: 2013
List Price: $564,039
Status: SOLD (12/29/15)

This historic 27,474-square-foot school (which opened in 1882) served as the SLPS Archives for several years before the District closed the building in 2013. Located on 2.86 acres near the intersection of Manchester and Hampton, the building was sold to Garcia Development on Dec. 29, 2015 for $414,700. The company has converted it to market-rate apartments.