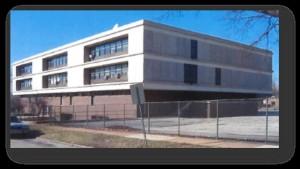 5935 Horton Place (Ward 26)
Neighborhood: West End
Year Constructed: 1964
Gross SF: 73,590
Acreage: 2.87
Year Closed: 2004
List Price: $564,039
Status: SOLD (10/1/15)

Cook School was constructed in 1964 and closed in 2004. The property was purchased for $150,000 by William Liebermann with plans to use it for office space. The school was originally named for Rev. James E. Cook, pastor of Antioch Church.