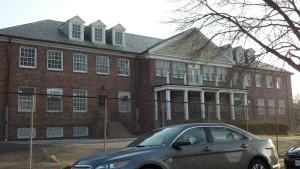 4415 Margaretta Ave. (Ward 21)
Neighborhood: Penrose
Year Constructed: 1964
Gross SF: 16,419
Acreage: 0.87
Year Closed: 2009
List Price: $107,000
Status: AVAILABLE

Ashland Branch is modern but was built to conform with the historic surroundings of the neighborhood. The school was named for the City of Ashland, Kentucky, home of U.S. Senator Henry Clay.