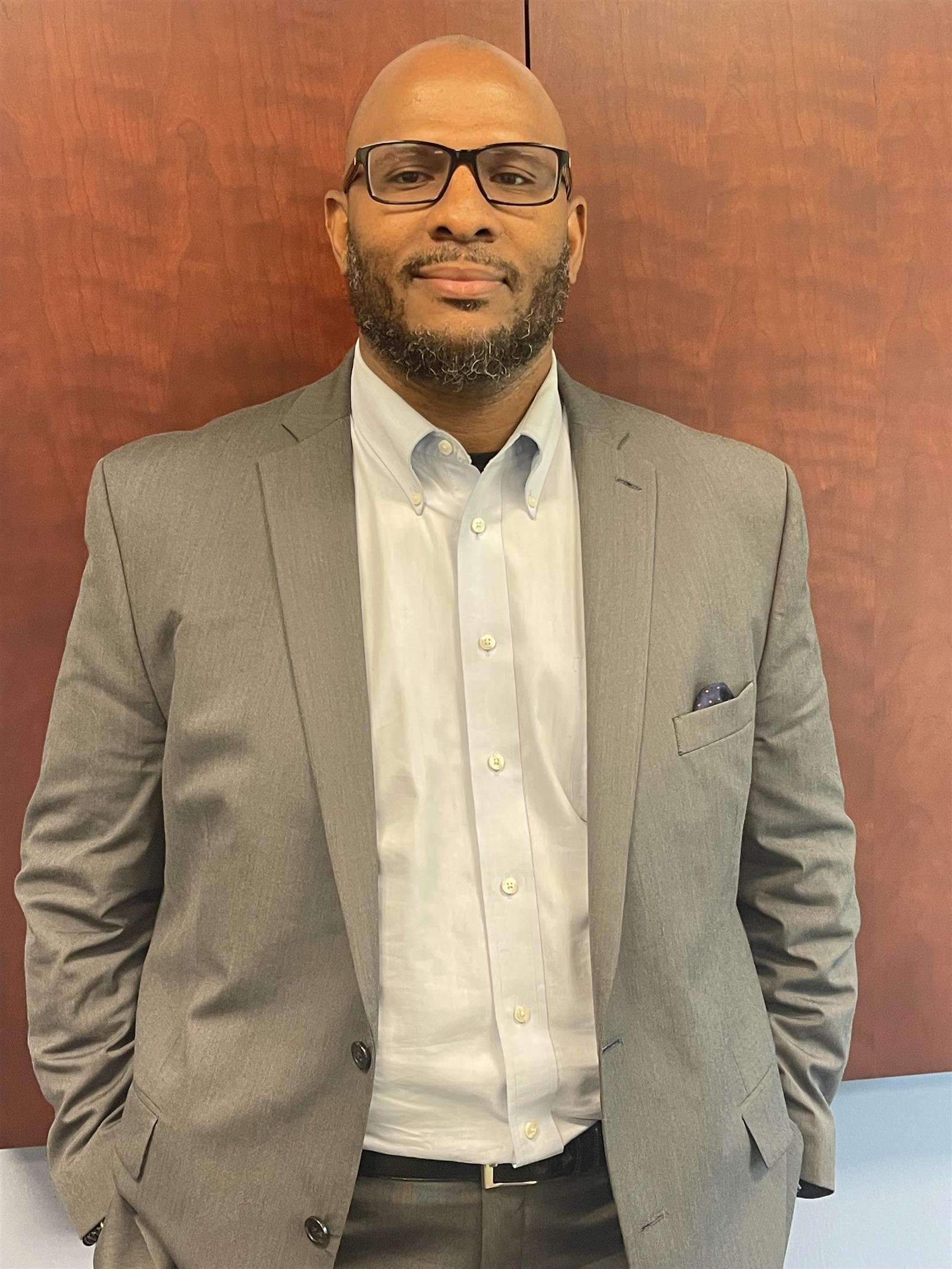 Phone: 314-261-8132
Email:
Degrees and Certifications:
BA in English Education- Northern Illinois University MA in Education- Aurora University EdS Educational Leadership- Southern Illinois University- Edwardsville
Mr.

Christopher Crumble

I am extremely excited to be facilitating our journey toward excellence. My career as an educator has been a life-long journey that has culminated into this wonderful opportunity to be a part of a community of learners such as Yeatman. I am a graduate of Lincoln Senior High School Class of 1998 (the last class) and hold the distinction of being the school's last prom king. Upon graduation from high school I attended the University of Missouri-Columbia eventually transferring to Northern Illinois University where I received a degree in English Education in 2003 and from there I attended Aurora University where I recieved a Master's Degree in Education in 2005.

TEACHING EXPERIENCE: After graduating from Aurora University in 05', I returned home to East Saint Louis to teach English Language Arts. During my tenure as a teacher, I had the opportunity to teach English from grades 9-12. In addition to providing instruction, I was also tasked with instituting and teaching one of the school's first Advanced Placement courses. I also had the privilege of serving as an assistant coach for the East Saint Louis Football Varsity and JV Teams during which team the team won a state championship (2008). One of my goals for my students that drives my work is obtaining post-secondary opportunities for students. Through collaboration with the school counselors and college counselors, we were able to secure countless students with college scholarships, armed forces contracts, as well as placements with career and technical schools. My teaching career is what cemented my passion for education and propelled me to want to move further into the ranks of educational leadership.

ADMINISTRATIVE EXPERIENCE: Upon leaving East Saint Louis High School, I was assigned as an Assistant Principal at Gateway STEM High School in 2016. It was at Gateway that I began to learn the importance of the work that educational leaders do everyday. I had the privilege of serving the largest student population in Saint Louis Public Schools and in the process, learned from some of the most diligent people in the business of education. At Gateway, I was tasked with supporting instruction, building maintenance, safety and security, school culture and climate, Athletics Management, transportation and routing, coordinating Advanced Placement testing, as well as student government. That experience lead me to Northwest High School and now Yeatman-Liddell Middle School where myself and my team's number one priority is student achievement.

MY PHILOSOPHY: Education is what remains after one has forgotten what one has learned in school.

Not only is the work that we do here at Yeatman critical from an academic standpoint, we are helping to shape who our students WILL BECOME. Therefore it critical to not only move them academically, but socially and emotionally as well. We will develop leadership capacity in our students so that they have a memorable experience during their tenure as Yeatman students.