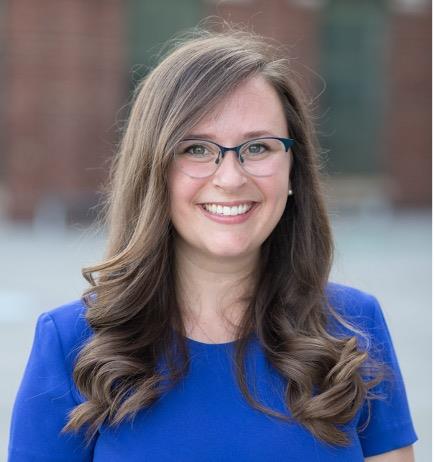 Phone: 314.231.7284
Email:
Degrees and Certifications:
Doctor of Education - Educational Leadership, St. Louis University Master of Arts - Education, University of Missouri St. Louis Master of Arts - History, University of Pittsburgh Bachelor of Arts - History, Rhodes College
Dr.

Deborah Rogers

Welcome to Patrick Henry Downtown Academy!

I have been the proud Principal of Patrick Henry since 2019, and I have been in St. Louis Public Schools since 2010. I began my career at Gateway Middle School as an English Language Arts teacher, and I spent seven years teaching. While I was teaching, I was also studying and learning so I could earn my Masters in Teaching from University of Missouri St. Louis, and my Doctorate in Educational Leadership from St. Louis University. I was named the Educator of the Year for St. Louis Public Schools in 2017, and it was such an incredible honor! In 2017, I transitioned to Assistant Principal of Washington Montessori Elementary. I was an Assistant Principal for two years, and then in 2019, I became the Principal of Patrick Henry Elementary. In 2022, I was awarded the Principal of the Year for St. Louis Public Schools, and it was a wonderful recognition to receive. I am so proud of what we accomplish every day at Patrick Henry, and I know that this is a magical place to work, learn, and serve.

One of the most important aspects of school leadership is partnership with our families and our local businesses and non-profits. I update our school community regularly through phone, email, and website communications. Take a look at the principal's blog, The Patrick Henry Post, where we will be sharing the accomplishments of students and staff. Our first edition is a brief introduction to me, but I encourage you to take a look at all of the posts from the past school year to see what we are all about at Patrick Henry! Please email me or call the school to set up an appointment if you'd like to meet me in person or virtually: deborah.rogers@slps.org 314.231.7284.

Thank you for choosing St. Louis Public Schools and Patrick Henry Downtown Academy for your child's education. Our mission is to equip all students with the academic skills, scholarly habits, and character traits necessary to be successful in college or the career of their choice. We promise to pursue this mission for every child who comes through our doors every day. Thank you for partnering with us!

Patrick Henry Posts from 2022-2023:

September 30th, Featuring 3rd, 4th, and 5th Grade: https://www.smore.com/u12sr

September 22nd, Featuring Kindergarten, 1st Grade, and 2nd Grade: https://www.smore.com/k78w6

September 16th, Featuring PreK: https://www.smore.com/s4k3b

September 9th, Featuring Related Arts: https://www.smore.com/028ug

September 2nd: https://www.smore.com/67dzg

August 26th: https://www.smore.com/472k3

August 19th: https://www.smore.com/gu28j

August 12th: https://www.smore.com/ut592 (Special Edition: Summer Repairs)

You can find all past Patrick Henry Posts from the 2019, 2020, and 2021 school years by clicking HERE.