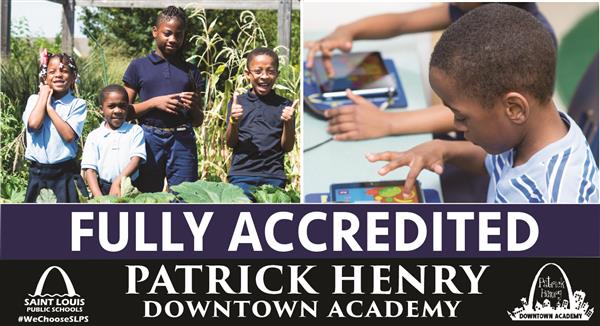 Stay Connected
Each week, starting the week of Aug. 21st, Dr. Curry will publish a blog to celebrate all of the great things happening at Patrick Henry. Starting the week of Aug. 21st, you'll click below for school updates and stay connected with us!

Welcome Back- Special Message from Dr. Curry: https://www.smore.com/zwbyn4

You can find all past Patrick Henry Posts from the 2019- 2022 school years by clicking HERE.
Important Family Updates
IMPORTANT NOTE FOR ALL FAMILIES: Do NOT send your child to school if he/she has any of the following symptoms: fever, cough, congestion/runny nose, vomiting, diarrhea, sore throat, headache, fatigue, muscle or body aches, difficulty breathing, or loss of taste/smell. Check your child carefully each morning. If a child is found with any of these symptoms while at school, they will be sent home. Always keep your child home if you are unsure.

During the 2023-2024 school year, Patrick Henry will follow all SLPS and CDC guidelines for Covid-19. Currently, there is no mask mandate. Please keep your child home if they have any symptoms. Please call the school at 314.231.7284 if your child tests positive for Covid-19.
Coming Soon
Upcoming Dates

June 5th:

First Day of Summer School

June 19th:

Summer School and all SLPS offices closed in honor of Juneteenth

June 30th:

Last Day of Summer School

August 21st:

First Day of 2023-2024 School Year