Welcome to Patrick Henry Principal's Corner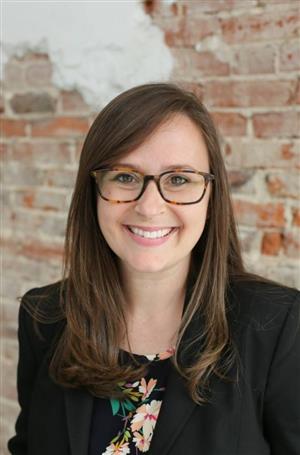 Welcome to Patrick Henry Downtown Academy!
At Patrick Henry, we are determined to meet the needs of every child who walks through our doors. We have a dedicated staff that returns year after year to pursue our mission and vision. We have an invested family community that chooses St. Louis Public Schools and Patrick Henry every day, partnering with us in our mission and vision for their children. And we have a strong community of neighbors, businesses, and nonprofits that work together to provide for our students academically, socially, and emotionally. In short, we have an incredible village that comes together to serve our students daily.
Here at Patrick Henry Downtown Academy, our academic day is structured so that students feel welcome, safe, and excited to learn at every turn. When you come to visit our school, you can expect to be greeted by staff and students as you walk the halls of a beautiful and historic building in downtown St. Louis. When you walk into a classroom, you can expect to see students sitting comfortably in flexible seating, reading at every opportunity, and having academic conversations about science, math, technology, reading, and writing. When your child comes home, you can expect to hear a new song they learned in music, see a game they played in physical education, or hold a structure they created out of clay in art class.
We strive to incorporate as many learning experiences as possible into our students' academic days, and in order to do that, we must partner with our families, our neighbors, and our community organizations. Please join us in our mission to equip all students with the academic skills, scholarly habits, and character traits necessary to be successful in college or the career of their choice.
Thank you for choosing St. Louis Public Schools, and welcome to Patrick Henry Downtown Academy!