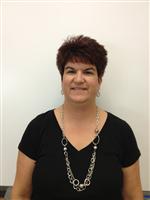 Phone:
Email:
Degrees and Certifications:
Mrs.

Sheri Presley
My name is Sheri Presley, and I am an upper grade teacher at Buder Elementary School. I have been with the district since 2001, all but one of those years here at Buder. I have taught second through fifth grade for the district, and have come to realize that my heart lies with the older students.
Currently, I hold a teaching certificate for Missouri, Illinois, and Texas. I also have eighteen hours towards my Master's Degree. I have several professional development hours pertaining to teaching ELL students. I have been nominated twice for the Pettus Award while at Buder.
I live in Illinois and have three wonderful boys. I enjoy watching movies, shopping, and supporting my sons in their many sporting events. You may contact me at school (352-4343) or via email (sheri.presley@slps.org).
This year at Buder, I am part of the 4th grade team which is departmentalizing for ELA, math, and science. I will teach math to all of the 4th grade classes. I feel very confident in math, and I am excited to teach our new math program, Envisions 2.0, this year. The 4th grade teachers feel our strengths in certain areas will benefit the students. Also, departmentalizing now will help prepare the students later for middle school.
Although I believe all students can learn, I don't believe they learn the same way or at the same pace. Therefore, differentiation and repetition are both important to the learning process. For math, it is important that students know their basic skills, can problem solve, and be able to explain their thinking orally and written. I hope my love for math is conveyed to each and every student this year!
Last Modified on August 12, 2016