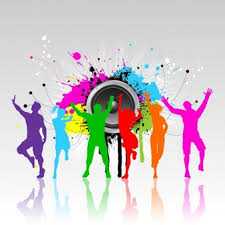 St. Louis Area Resource Directory

24/7 Youth Connection Helpline: 1(877) 928-2929 / 314-628-2929
24-Hour Help Line: 636-946-3771
National Suicide Prevention Lifeline: 1-800-273-TALK (8255)
1-800-RUNAWAY
Or use the online services to chat, email, or post on the forum. www.1800runaway.org/.

CRISIS TEXT LINE: Text START or GO to 741741
http://www.crisistextline.org
Crisis Text Line serves young people (and others) in any type of crisis, providing access to free, 24/7, emotional support and information. A live, trained specialist receives the text and responds quickly. This page on their website provides additional resources.

ADDICTION RESOURCE
www.addictionresource.com
1-800-662-HELP (4357)
Comprehensive website containing information, resources and treatment locators.

ALTERNATIVE BEHAVIORAL CARE
255 Spencer Rd., Suite 101 St. Peters 63376
www.alternativebehavioralcare.com 636-477-6111
Children, adolescent and adult mental health and substance abuse programs that include medication assisted therapy, as well as individual and group approaches. For opiate recovery and Suboxone assessments, call 636-477-6111 to speak with a counselor.

ANNIE MALONE CHILDREN & FAMILY CENTER
www.anniemalone.com 314-531-0120 or 2612
Parenting education, self-help, counseling and more.

B-WORKS
2414 Menard St. 63104
www.bworks.org 314-827-6640
Earn a computer, fix up a bike to keep, write a book. Programs for kids.
​
​BIG BROTHERS BIG SISTERS
www.bbbsemo.org
Headquarters: 501 N. Grand Blvd., Suite 100 63103 314-361-5900
St. Charles: 1236 Jungermann Rd., Suite G St. Peters 63376 636-939-2227
Enroll a child or volunteer.

​BJC BEHAVIORAL HEALTH
Administrative Offices, Referrals and Call Center
1430 Olive St., Suite 400 63103
www.bjcbehavioralhealth.org 314-729-4004 toll-free: 877-729-4004
After hours: 314-469-6644 or toll-free 800-811-4760
Monday-Friday 8:00 am-5:00 pm. Call or check their website for other locations and more Behavioral Health services.

BLUEPRINT 4 CAREERS
www.blueprint4.com/careers
A free website devoted to jobs, training and employment in this area, with a focus on youth. Launched in 2019 through a partnership with the Clark-Fox Family Foundation and the United Way of Greater St. Louis. Lists of employment opportunities and more.

BUILDING FUTURES: Design and Build Workshop
2617 North 14th St. 63106
www.building-futures.org 314-241-7222
Free Saturday classes with professional instructors. Students learn to design and build projects using both hand and power tools; also silkscreen printing and other art related skills. 4th - 12th grade. Summer workshops.

CAP4KIDS (Children's Advocacy Project)
www.cap4kids.org
Many services listed, including employment, training health care and housing.

CENTER FOR YOUTH ON THE RISE
12075 Bellefontaine Rd. Spanish Lake 63138
www.stlouisco.com 314-355-2348
Ages 12 to 19. A variety of activities and services. Life skills workshops, counseling services, educational support, employment preparation, legal assistance.

CHADS COALITION (for Mental Health)
180 Crestwood Plaza 63126
email: info@chadscoalition.org
Mailing address: PO Box 510528 63151
www.chadscoalition.org 314-952-2046
CHADS offers a variety of suicide and bullying prevention programs, including SOS/Signs of Suicide. Visit their website for Community Awareness and Family Support resources for students, educators and parents. The organization was formed after a local couple lost their son to suicide in 2004.

COLLEGE BOUND
110 North Jefferson 63103
www.collegeboundstl.org 314-361-4441
Provides middle and high school students and their families with early information and resources on how to plan, prepare, pay for and pursue a college education.

COMMUNITY WOMEN AGAINST HARDSHIP
3963 West Belle Place 63112
​www.cwah.org 314-289-7523
Many anti-poverty family and youth based programs. Clients accepted by referral.
​
COVENANT HOUSE
2727 North Kingshighway 63113
www.covenanthousemo.org 314-533-2241
Access to shelter, food, clothing, blankets, showers, laundry facilities, information, referrals, and crisis intervention.

CROSSROADS PROGRAM
626 Cepi Dr. Chesterfield 63005
www.thecrossroadsprogram.com 636-532-9991
A drug and alcohol rehab center providing a treatment program for adolescents and teens. Locations in St. Louis, Kansas City, and Columbia. Programs include Individual Counseling, Intensive Outpatient Counseling (I.O.P.), an 8-week aftercare program for those who complete IOP..

DEAF INC. (Deaf Empowerment Awareness Foundation, Inc.)
25 East Frisco Ave. Webster Groves 63119
www.deafinc.org
Voice/Videophone: 314-714-6400 Fax: 314-266-7427
Interpreting Services Voice: 314-968-8868
Toll Free: 888-898-DEAF (3323)
Interpreting, advocacy, support groups and more. Some services are free. They provide assistance to parents and children, including counseling and classes.

DEMETRIOUS JOHNSON CHARITABLE FOUNDATION
724 N. Union 63108
www.djcfgivesback.org/ 314-367-4141
A variety of programs such as GED classes, tutoring, painters internship , janitorial classes , orchestra , boxing , hip hop aerobics, dancing and more.

GREAT CIRCLE
330 North Gore Avenue 63119
And locations throughout Missouri
www.greatcircle.org 844-424-3577
Great Circle was formed in 2009 by the merger of Boys & Girls Town of Missouri and Edgewood Children's Center.
Individual and family counseling, crisis support, mental health services, learning challenges, and more. Website shows locations throughout the state.

EPWORTH CHILDREN AND FAMILY SERVICES
110 N Elm Ave. Webster Groves, MO 63119
www.epworth.org 314-918-3301
Comprehensive treatment programs, including residential, outreach, foster care case management, independent living options, and more. The FAMILY SUPPORT NETWORK offers free weekly, in-home family therapy to families parenting children 13 and younger (or under 18 if the child has a qualifying disability). ​

EPWORTH'S YOUTH DROP-IN CENTER/Street Outreach
7520 Natural Bridge Rd. Normandy 63121
www.epworth.org Office-314-222-4877 Outreach-314-952-8689
Ages 11-20 that are at risk of homelessness or are homeless.
Mon-Thur 12pm-5pm Friday 1pm-5pm and some evenings. Laundry and shower facilities; safer sex kits and life skills classes, nutrition, clothing and hygiene items; computer work stations; access to community resources such as healthcare, legal aid, and birth certificate and ID voucher assistance; recreational activities, and support for LGBTQ youth and allies with monthly support group(s). Youth ages 21 to 24 can access intensive case management by appointment or when in crisis. Case Managers are available to assist with locating shelter and referrals for housing.

GOOD SHEPHERD CHILDREN AND FAMILY SERVICES
1340 Partridge Avenue 63130
www.goodshepherdstl.org 314-854-5700
Programs for pregnant or parenting youth, 12-20. Also individual therapy, life skills,
educational support, and more.

HARAMBEE YOUTH TRAINING
1142 Hodiamont Ave. 63112
www.restorestlouis.org 314-726-2302
TJob training and skill development in construction trades with a concentration on tuckpointing. For ages 12 - 18. After school and summer programs available.

Support for GAY, LESBIAN, BISEXUAL AND TRANSGENDER (GLBT) YOUTH
GLBT National Youth Talk 800-246-7743

JED FOUNDATION
GET HELP NOW
Text "START" to 741-741
or call 1-800-273-TALK (8255)
www.jedfoundation.org
A national nonprofit that works to protect emotional health and prevent suicide for teens and young adults.
MANY resources on their website.

JEWISH FAMILY AND CHILDREN SERVICES
10950 Schuetz Rd. 63146
www.jfcs-stl.org 314-993-1000
Counseling and prevention programs. Assist the elderly, protect children at risk, provide food and services for the needy, resolve family problems. Services regardless of age, race, religion, ethnicity, gender or sexual orientation.

KIDS IN THE MIDDLE
2650 S. Hanley Rd., Suite 150
St. Louis, MO 63144
www.kidsinthemiddle.org 314-909-9922
Comprehensive counseling services for separated or divorced families. Programs before, during and after divorce. Provides education and support for children and families in the middle of divorce, as well as court-mandated co-parenting classes.

KIDS UNDER TWENTY ONE (KUTO)
KUTO Crisis Helpline: 314-644-5886 Toll Free: 888-644-5886
Kids Under Twenty One strives to be a lead agency in utilizing youth and adult partner volunteers in providing crisis prevention, suicide intervention.Staffed by trained youth volunteers serving youth under 21 Sunday-Thursday: 4:00pm-10:00pm.Friday and Saturday: 4:00pm-midnight. Call for Help (Metro East-Illinois) 618-397-0963 24-hour crisis intervention and emergency mental health services.



LifeWise
1321 South 11th St. 63104

After-School Program Hours: Monday-Thursday 3p-7p
Scholars receive a monthly stipend
Dinner is provided
Transportation home is provided (we also provide bus tickets/passes)

Enrichment Classes FALL 2021

Sister Circle
Village ROPE Male Mentoring
Mental Health/Self Awareness
Home Economics
Financial Literacy
Yoga
Zuumba
Art Expressions
Book Club
ACT Prep/Essay Writing
Construction
Cosmetology
TOP (Teen Outreach Program)

Tawnya N. Johnson

Coordinator of LifeWise Academy
1321 South 11th Street
St. Louis, MO 63104
314.260.6384



MARYGROVE
2705 Mullanphy Ln. Florissant 63031
www.marygrovechildren.org 314-830-6201
Transitional housing and crisis care for children who are in need of emergency care due to homelessness, potential abuse/neglect, parental stress, family illness, incarceration of a parent/guardian, etc.

MATHEWS-DICKEY BOYS' AND GIRLS' CLUB
4245 North Kingshighway Blvd. 63115
www.mathews-dickey.com 314-382-5952
Programs include arts, education enrichment, gardening, leadership development, sports, summer camp.

​MOTHER'S WAY CAREER COUNSELING
4134 Seven Hills Dr, Florissant, MO 63033
www.motherswaycc.com 314-561-8507
Housing, child care and services for youth transitioning from foster care and other situations. Also, in-home care funded by Medicaid.

NATIONAL RUNAWAY SAFELINE
www.1800runaway.org/ 800-786-2929

OUR LITTLE ACADEMY THERAPEUTIC PRESCHOOL
4326 Lindell Blvd 63108
www.ourlittlehaven.org 314-533-2229
Full time, year round Day Treatment Program for toddlers ages 3-6 year old who have a mental/behavioral health diagnosis. Long-term, comprehensive services, including individual and group psychotherapy, parent counseling, psychiatric medication management, speech and occupational therapy on-site, until the child is prepared to transition to an educational placement.

PARENT LINK WARM LINE
www.parentlink.missouri.edu 800-552-8522 or submit a question online.
En Español 888-460-0008. To call locally: 573-882-7321.
A resource for Missouri families and professionals serving families. For all parents and caregivers, including relative caregivers, foster and adoptive parents, military parents, as well as a range of providers working with families. Also, incarcerated parents and grandparents. Offices located in Columbia, MO.

SLACO
5888 Plymouth Ave. 63112
www.slaco-mo.org 314-361-9406
After-school programs and tutoring.

ST LOUIS ARTWORKS
5959 Delmar Boulevard 63112
www.stlartworks.org ]314-899-9734
In-depth art instruction, employment training, and life skills focused on personal health, fiscal literacy, and environmental stewardship. In all programs, teens earn a stipend, are required to have a bank account, and attend financial literacy training.

ST. LOUIS COUNTY YOUTH CONNECTION HELPLINE
314-628-2929 or 877-928-2929 Text: 4HLP to 31658

ST. LOUIS YOUTHBUILD
93 North Oaks Plaza 63121
www.youthbuild.org (national organization) 314-261-0202
YouthBuild St Louis Americorps is an alternative education, construction training, employment, pre-apprenticeship, and leadership development program serving low-income St Louis youth ages 18-24.

ST. LOUIS YOUTH JOBS
www.stlyouthjobs.org 314-499-8176
STL Youth Jobs trains youth to be ready for high growth jobs through individualized career assessment, financial literacy and job readiness training, employment experience. Works with partner corporations to provide training and future employment. Check their website for targeted neighborhoods and to apply.
​
ST. VINCENT HOME FOR CHILDREN
7401 Florissant Rd. 63121
www.saintvincenthome.org/ 314-261-6011
Support, security and professional treatment for troubled children and their families through an integrated program of services. Residential and outpatient substance abuse treatment programs for youth struggling with drug and/or alcohol addiction. Individual and group therapy includes craving-management skills, relapse prevention, 12-step education and family involvement.

STATE OF MISSOURI: DEPARTMENT OF SOCIAL SERVICES, DIVISION OF YOUTH SERVICES
111 North 7th St., Room 331 63101
www.dss.mo.gov 314-340-6904
The Division of Youth Services (DYS) is the state agency charged with the care and treatment of youth committed to its custody by one of the 45 Missouri juvenile courts.Children's/Adolescent Residential Treatment Facilities.

THE SPOT (for ages 13-24)
4169 Laclede Ave. 63108
http://thespot.wustl.edu/ 314-535-0413
A drop-in center open Monday-Friday afternoons. Computers, laundry, showers, medical, testing, and more.

STD TESTING AND TREATMENT SITES: CLICK HERE

THE TREVOR PROJECT
www.thetrevorproject.org 866-488-7386 (24/7)
National organization providing crisis intervention, resources and suicide prevention services to
LGBTQ young people ages 13-24.

YES
6816 Washington Ave University City 63130
24/7 Helpline
314-727-6294 800-899-KIDS (5437)
Provides food, therapeutic services, housing to youth experiencing homelessness or family crisis.
​An Epworth program.

YOUTH CONNECTION HELPLINES
St. Louis County (19 and younger) 314-628-2929: text 4HLP to 31658
St. Louis City (18 and younger) 314-485-4635; text 2TALK to 31658
St. Charles County (19 and younger) 636-642-0642; text BSAFE to 31658
Franklin County (19 and younger) 844846-2501; text 4CARE to 31658
These helplines assist youth in crisis and help identify no-cost mental health services for youth.

YOUTH AND FAMILY CENTER
818 Cass Ave 63106
www.theyfc.org 314-231-1147
Youth programs, summer camp, Jazzy Seniors Nutrition, Sickle Cell Disease Awareness, and family support services to residents of North St. Louis.

YOUTH CENTRIX THERAPY
1 Oak Drive #203 Maryville, IL 62062
www.youthcentrix.com 314-877-8754
Provides trauma-responsive psychiatric occupational therapy to help children, youth, and young adults. Also work with mature adults with psychosocial, cognitive, and/or mental health needs.

YOUTH EMERGENCY SERVICE HOTLINE
www.epworth.org 24/7 Helpline 314-727-6294 1-800-899-KIDS (5437)

YOUTH IN NEED
www.youthinneed.org 636-946-5600 24-hour Crisis Hotline: 636-946-3771
In St. Louis County, call the St. Louis County Youth Connection Helpline at 314-628-2929.
In St. Charles County, call the St. Charles County Youth Connection Helpline at 636-642-0642.
In St. Louis City, call Youth In Need's 24-Hour Help Line at 636-946-3771.
Based in St. Charles, with outreach programs in St. Louis City. Many resources and programs listed on their website, including HEAD START. Street Outreach, Emergency Shelter and Transitional Housing available.

YOUTH IN NEED TEEN PARENT PROGRAM
Youth In Need's Burkemper Family Counseling Center
516 Jefferson | St. Charles, MO 63301
www.youthinneed.org 636-946-0101x1401
Weekly teen parent support groups, individual counseling, nurse on staff for checkups and birthing classes. Baby care items for all youth that enroll in the program. Services are free of charge.