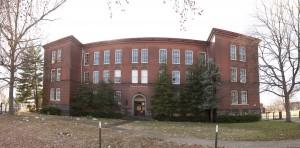 4242 Grove St. (Ward 3)
Neighborhood: Fairground
Year Constructed: 1898
Gross SF: 51,380
Acreage 1.44
Year Closed: 2004
List Price: $256,900
Status: SOLD!

One of W.B. Ittner's original designs, this building is listed on the National Register and would be ideal for housing, assisted living or a medical facility. The school was named for William Greenleaf Eliot, founder of Washington University.