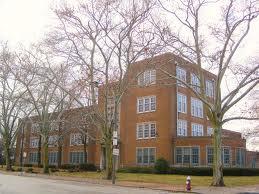 2615 Billups Ave. (Ward 4)
Neighborhood: The Ville
Year Constructed: 1940
Gross SF: 49,768
Acreage: 1.9
Year Closed: 2010
List Price: $497,680
Status: AVAILABLE

Turner Middle School (formerly the Stowe Teachers' College Building) is located along Tandy Park in The Ville neighborhood. This school features art-deco design and large auditorium and gymnasium spaces on the first level. This property is a great candidate for institutional re-use or redevelopment. The school was named for scientist and educator Charles Henry Turner (1867-1923).