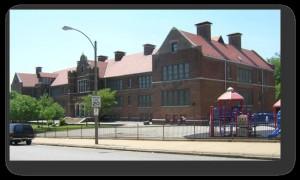 5872 Minerva Ave. (Ward 22)
Neighborhood: Hamilton Heights
Year Constructed: 1907
Gross SF: 73,765
Acreage: 3.28
Year Closed: 2004
List Price: $110,000
Status: AVAILABLE



Located near an east-west arterial with good visibility, this site would lend itself well to a mixed-use development. The school was designed by famed architect W.B. Ittner.