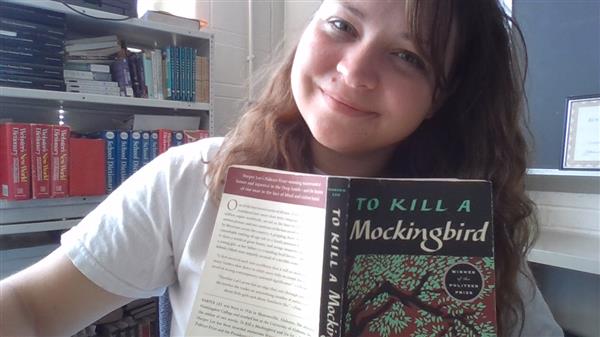 Spring Parent/Teacher Conferences- 9th Grade

Please fill out the form below to sign up for Parent/Teacher Conferences. Conferences will be held on Monday, March 15th, Tuesday, March 16th, and Wednesday, March 17th after school. Be sure to check your email after filling out the form to recieve a copy of your reponse. We look forward to hearing from you!
Virtual Office Hours:

Wednesdays from 2:30pm-3:00pm

Thursdays from 8:30am-9:00am

Hello!

This is my third year at Cleveland- I can't wait to be with you all again! For incoming Freshman: Welcome! This will truly be a year unlike any other.

This year I will be teaching Freshman English as well as ACT Prep for juniors. Assignments and course plans can be found under the Virtual Learning Tab.

In addition to teaching, I am taking classes at Webster University this year to earn my Master's Degree in Educational Psychology. I am also planning my wedding that is scheduled to take place next summer- talk about busy!

I enjoy reading, writing short stories, and learning about new topics. I hope to get to know all of you better over the course of the year! If you have any questions or concerns, please don't hesitate to email me at brittany.copple@slps.org.