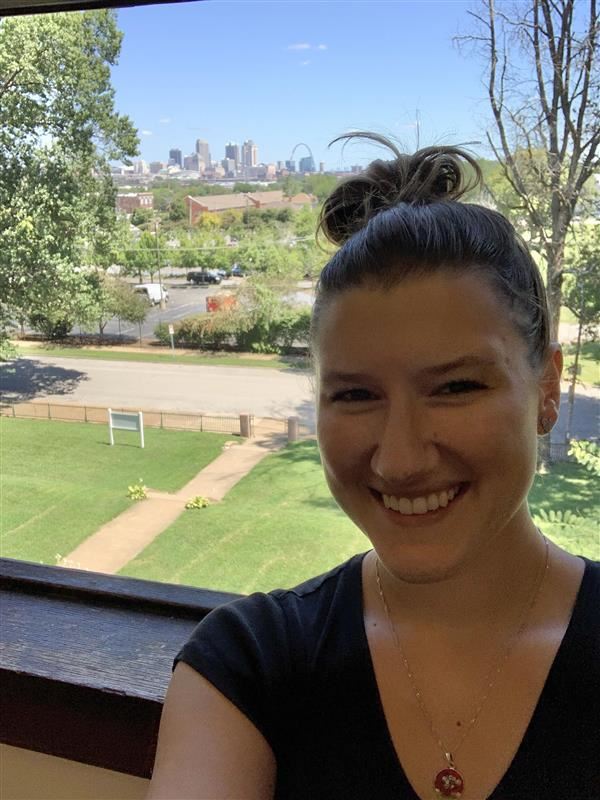 Ms.

Cassie Molloy

Spanish Teacher

Email: catherine.molloy@slps.org

Office Hours: Periods 2 and 8

---

Room Number: 201

Courses:

Spanish 1 (Semester 1 + 2)

Spanish 2 (Semester 3 + 4)

Spanish 3 (Semester 5 + 6)

Spanish 4 (Semester 7 + 8)
About Ms. Molloy

---

Biography:

Ms. Molloy (or Señorita Molloy as her students like to call her!) is beginning her 5th year of teaching and could not be more excited to be here at Collegiate. She was born and raised in the South Side suburbs of Chicago, IL, but has been living in St. Louis for ten years and considers St. Louis to be her second hometown. She graduated from St. Louis University with Bachelors of Arts degrees in both Spanish and Secondary Education. During her time at SLU, she was able to spend a semester + a summer in Santiago, Chile. After teaching for four years, she worked for two years as a College Admissions Counselor and was able to travel, and see the world of Education through another lens. Although she enjoyed her time in Admissions, she is itching to get back to the classroom and CANNOT wait to meet her students. In her spare time, Señorita Molloy likes to sing and write music, watch Netflix, socialize with her amigos, swim, and visit her parents in Michigan.

---

Teacher Message:

"Learning a second language literally opened up a door to the rest of the world for me. So, open your doors, CSMB students! The world is waiting!"