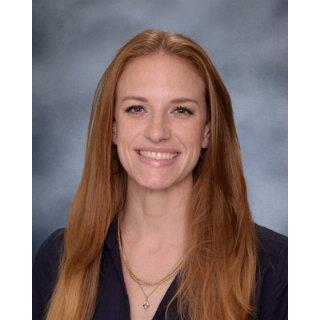 Phone:
Email:
Degrees and Certifications:
Ms.

Nicole Halama

Ms. Halama has had the opportunity to work with students for the last eight years and is excited to continue her career at Collegiate. She majored in dance while attending Southeast Missouri State University for two years and then two years at Columbia College of Chicago. In 2018, Nicole went back to school and received her degree of Bachelor of Arts in communications through the accelerated program at Lindenwood University.

Nicole took on her first teaching job as a dance instructor at Dance Center of Kirkwood in 2013, teaching jazz, tap, and modern, and began coaching competitions in 2014. In that same year, Nicole began dancing professionally with Leverage Dance Theater, a site-specific dance company here in St. Louis. From 2017 to 2022, Nicole worked at J.W. Terrill as an account administrator, working in insurance. She now teaches at Taylor's Academy of Dance in O'Fallon, IL.

Nicole has been a dancer since she was three years old and is proud to still be dancing 29 years later. Dance has always been her passion, and she loves being able to share that passion through performing and teaching young students the art of dance. In her spare time when she is not teaching or dancing, she loves spending time with her family, going out with friends, finishing projects at her house, cuddling her cats, doing yoga, and hiking.