Room Number: 025

Courses:

AP Literature & Comp.
AP Language & Comp.
African American Literature

English-Fine Arts, Dept. Chair

Outside Lit Magazine, Sponsor

Student Council, Co-Sponsor

Email: chandra.alford@slps.org

I have been in education for 15 years. I received a B.A. in Film/Video-Screenwriting from Columbia College Chicago (2003), a M.A. in Education from McKendree Univeristy (2007), and a M.A. in English from Southern Illinois University Edwardsville (2014). I am an avid reader and collector of books and vintage records. I also have a special interest in the study of rhetoric, particularly the performative components.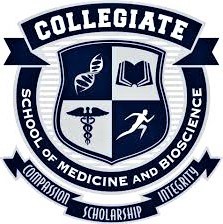 pots.plugin]=1&flashvars[Kaltura.addCrossoriginToIframe]=true&&wid=1_8ho1mt1s" width="640" height="360" allowfullscreen webkitallowfullscreen mozAllowFullScreen allow="autoplay *; fullscreen *; encrypted-media *" sandbox="allow-forms allow-same-origin allow-scripts allow-top-navigation allow-pointer-lock allow-popups allow-modals allow-orientation-lock allow-popups-to-escape-sandbox allow-presentation allow-top-navigation-by-user-activation" frameborder="0" title="Kaltura Player">