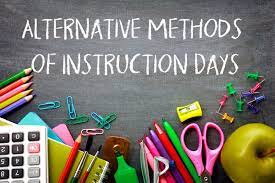 Virtual Days Due to Weather
Sometimes, there will be days when we cannot have school. If that is the case, we may have Alternative Method of Instruction days (formerly called Virtual Days).

On these days, I will be available on Teams in your child's class when scheduling allows. You can also message me on Class Dojo and I'll do all I can to help.

Please reach out if I can support learning on these days.
Last Modified on August 11, 2023