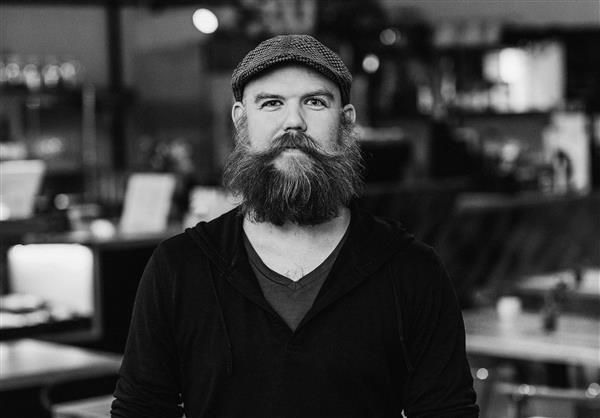 Phone: Office Hours: M-F 12pm-2pm
Email:
Degrees and Certifications:
BFA emphasis in graphic design BA art education K-12
Mr.

Lewis

Howdy!

My name is Jacob Lewis and art won't leave me alone. It pervades every corner of my life. As an art teacher, I focus on developing students' ability to communicate through the visual language. I have a strong distaste for hand turkeys and making "stuff" for the sake of just making "stuff". I believe the world is overstuffed and needs better ideas.

I love learning alongside my students and especially get excited when something insightful or wise springs forth from the magical beard of truthiness. I work very hard to create a positive and empowering classroom and get really bummed out when students aren't happy.

When I'm not teaching I am busy with RASA Easels, a small art supplies start-up I co-founded with my best friend. I love quality time with my family in the midst of all the craziness, and occasionally still find time to make music and personal artworks.

I am reminded of why I love teaching when I see a student grow in a way that makes them excited about who they are.

Please feel free to contact me at jacob.lewis@slps.org
Thursday, July 9, 2020

Hello my Amazing Students!

Please be advised that the district is, and will continue to monitor your posts to all classroom team webpages. I have chosen to disable students' ability to post on the public classroom board. By doing so, it removes clutter from the page so that vital information I post can easily be seen without having to sift through several conversations.

If you need to ask me a question, please email me. My office hours are 12-2 pm, M-F. This is the time you will receive the most expedient response from me. I will be streaming live video lessons, posting pre-recorded videos, and using other media as well.

All of you have been wonderful throughout this journey as we navigate unknown territory! Times like these remind of a principle I strive to live by: "Done is better than perfect". This doesn't mean that we don't do our best, but rather we do our best to get it done right, with the emphasis on "done".
All Categories
Unassigned
Select Month
January
February
March
April
May
June
July
August
September
October
November
December
Select Year
2019
2020
2021
2022
Filter