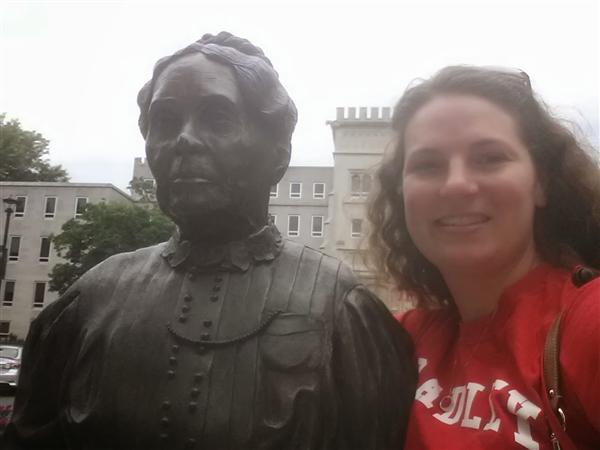 Phone:
Email:
Degrees and Certifications:
Monica Nickolai

Hello! I joined the Collegiate family in the newly created position of College Admissions Specialist in August 2015. I help the students with their college admissions process, including identifying schools that will be a good fit for students. I also help students navigate the sometimes confusing financial aid and college scholarship process.

I am working with colleges and universities across the country to make sure they are aware of Collegiate School of Medicine and Bioscience and our wonderful students. I arrange for representatives from schools to visit Collegiate. If you are a college interested in visiting Collegiate, please email me here (we will be available on RepVisits again after Covid-19 has ended).

I encourage students to start thinking about college during their freshman year. If going on a family vacation, consider incorporating some college visits into that trip. If you aren't leaving the St. Louis area that is fine, there are plenty of great schools to visit within the St. Louis region. This is an excellent family activity.

The college application process begins at Collegiate during second semester of Junior year. It starts with individual meetings with me, where we discuss the student's plan for college. College applications can officially begin as early as summer of senior year. Students should plan to spend time between the end of Junior year and late fall of Senior year visiting colleges, writing personal essays, completing college applications, applying for scholarships and financial aid. It is a busy time for the student, but will be rewarding when they matriculate at the college or university of their choosing.