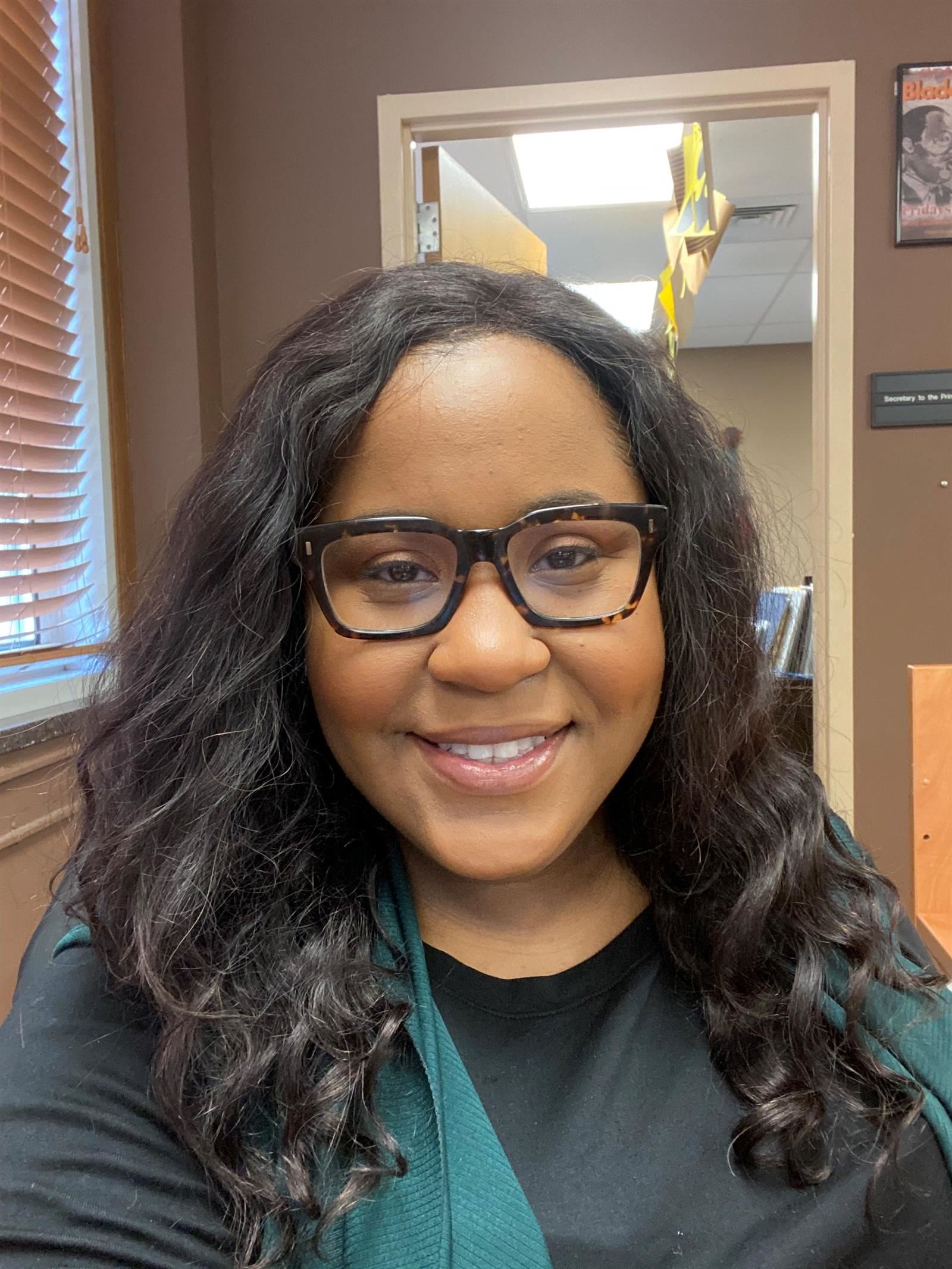 Phone:
Email:
Degrees and Certifications:
MA in Secondary Education for Speech and Theatre - Lindenwood University BA in Mass Communications w/ emphasis in Theatre Arts and Broadcast Journalism - University of Arkansas at Pine Bluff Office Hours: Monday-Friday 8:00a to 2:17p
Mrs.

Lauren A. Ogundipe

Welcome to Theatre Arts!

Hi! I'm Mrs. Ogundipe (Oh-goon-dip-hay). I am the Theatre Director at Central VPA and I teach Theatre Arts by guiding students on how to apply professional performance to all facets of the theatre world! My classes range from Acting to Stage Crew, as well as, Set Design and Construction.

Acting is... FUN! Through acting techniques, students learn self awareness and become more self-assured, confident, socially adept, and intellectually extemporaneous. There are 4 sections of Acting classes where students learn increasingly advanced performance techniques for onstage performance, auditioning and Musical Theatre. It's always important to keep in mind the true development of each actor and to support their progress at all stages. For that reason, all classes have a variety of performance opportunities throughout the year! I'm sure that you have had the pleasure of being a guest at one of our stage-plays, holiday performances, or award-winning musicals! They are a can't miss opportunity. It was our pleasure to perform for you and look forward to seeing you again next time!

The Technical Theatre class is a form of theatrical performance that is hands-on and always has all hands on deck! In this class, I teach students safe practices for building the sets that you see in our plays. Yes... we build them and we design them! In fact, through this class, CVPA was awarded for Set Design from the High School Musical Theatre Awards! My students also learn the varying roles of the stage production crew and directly apply those roles to each play that CVPA students perform! Students hold roles in Stage Crew, Lighting Design/Engineer, Sound Design/Engineer, Stage Manager, Assistant Director and Marketing. The pure talents of students in production roles, as well as on stage performers, is phenomenal!

Students that work diligently on their theatrical craft have the chance to be inducted into Thespian Troop 5631. This is a High School Honor Society. "Membership currently stands at approximately 139,000 student members across 5,000 schools. Mission/Vision : To foster a strong foundation of theatre as an essential component of every student's education. Missouri State Thespians is affiliated with the Educational Theatre Association and its student organization, the International Thespian Society. Established in 1972, our purpose has remained the same: to aid in the advancement and improvement of theatre arts in schools in the State of Missouri. We feature Thespians from all corners of the state who share the same love and passion for theatre. MO Thespians believe in theatre - especially high school theatre as a vital growing faction of life and education for our students. Drama, compassion, intelligence, humor - all are evident in our high school and college programs." For more information about MO Thespians please visit:
MissouriThespians.org

We will see you at the next curtain call! Until then, I will leave you with our Theatre department motto:

"Act well your part, there all the honour lies."
Theatre Class... Work Hard and Play Hard!