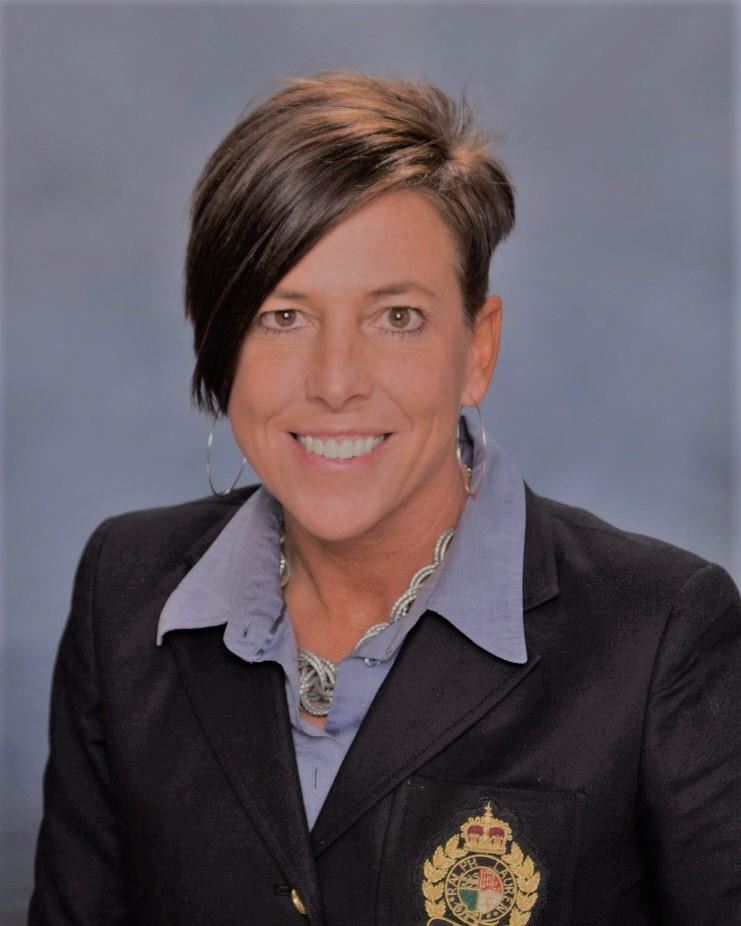 Phone: 314.771.2772
Email:
Degrees and Certifications:
Ed.D., Educational Leadership, Missouri Baptist University, 2011 Ed.S., Educational Leadership, Southwest Baptist University, 2005 M.A., School Administration, Southwest Baptist University, 2003 B.S., Speech Communication, Southern Illinois University at Edwardsville, 1997
Dr.

Amy Phillips

Growing up, I admired my family's love for education. My grandmother was a school cook and my mother was a special education teacher. In fact, when I wasn't attending school myself or participating in school related activities, I was in my mother's classroom working independently with children who had special needs. I began as a volunteer tutor as I completed my high school course work and earned what would amount to an associate's degree in child development through dual credit courses at the local junior college. I then attended Southern Illinois University at Edwardsville, where I was a member of the cross-country and track teams. I completed my student teaching at Highland High School in Highland, Illinois and graduated in the winter of 1997 with a bachelor's degree in Speech Communication Education and a minor in English.

In 1998, I accepted a job with the Ritenour School District as a teacher in their alternative school. I worked with 4-12th grade students who were struggling in the traditional school setting.

1999, I was given an opportunity to run a YMCA facility in the city, and so I left the alternative school to work with children and adults of all ages to build not just their minds, but their body and spirit as well.

2000, I left the YMCA to accept my first "real" teaching job, teaching Speech, English and Theatre for the Bayless School District in St. Louis, Missouri. Part of my assignment there included directing 2 plays a year, cheerleading coach, senior class sponsor, drama club sponsor, pep club sponsor, professional development district secretary, curriculum writing, Renaissance sponsor, hospitality committee chair, and a conglamorance of other duties that are inherently assigned to young teachers. In the meantime, I completed my master's degree in educational administration through Southwest Baptist University. In 2002, the Bayless School District created an athletic director position for me that would compliment my experiences in college athletics, the YMCA and educating kids. I completed those responsibilities part time and continued to teach part time. I also found time to teach as part of the adjunct faculty at Sanford Brown College.

The following year, I accepted an administrative position with the Hillsboro School District in Hillsboro, Missouri where I spent three years serving as a Building Principal, Assistant Principal, and Activities Director for the District.While there, I completed my Specialist Degree in Superintendency with Southwest Baptist University and finished all of the coursework needed to complete my doctoral degree in Educational Leadership through UMSL.

In 2006, I accepted a position in the St Louis Public School District as Principal at the Williams Ninth Grade Academy. I spent two years there creating a world renowned ninth grade program until the district closed the facility due to lack of funding.

In 2008, I moved into a central office position working as an assistant to the superintendent in the capacity of director of recruitment and student placement. This provided me with an extensive background in the magnet school programs and their benefit to the SLPS.

In 2009, I was given a very challenging yet rewarding opportunity to turn around a struggling magnet school. At Central Visual and Performing Arts High School, I had the distinct pleasure of utilizing the arts to help motivate and cultivate the minds of hundreds of young people to achieve academic greatness as well as inherent creative talent. CVPA graduated numerous talents who went on to find artistic success while we also became the 25th best High School in the state.While there, I also oversaw 5 other schools as a support principal and somehow still found the time to start another doctoral program with Missouri Baptist and earned my terminal degree in 2011.

In 2015, I was asked to take another Central Office position as a Network Superintendent overseeing the middle and high schools. I was charged with the mission-critical task of setting and meeting academic standards, developing instructional resources and creating best-in-class educational offerings that address the needs of the district's students.

In 2017, I answered a call to lead our district's largest High School, Gateway STEM, where I spent the next 6 years working with our most diverse student population in some of our nation's best Career and Technical Programs centered on Science, Technology, Engineering and Math themes. While there, our Robotics team won a State Championship and was nationally ranked, among many other unique school accomplishments.

I have been honored to be selected as the recipient of the Peabody Leaders in Education Award, the Teach for America Principal of the Year Award and the Pettus Principal Award during my time with the St. Louis Public Schools. I hold an MS and Ed. S in Education Administration from Southwest Baptist University and Ed .D in Education Leadership from Missouri Baptist University.

Outside of my work with SLPS, I enjoy serving as an adjunct professor for Lindenwood University's Educational Administration Program and spending time with my 3 children; Ryder, age 9; Beckem and Bentley, (twins) age 7.

As you can see, the past twenty-five years have provided me with a wealth of experience in education. None of which, however, could completely prepare me for the challenges ahead. Education is a very fluid profession and as the needs of children change, so will I as an educator and leader. I look forward to working with the students and parents at Central Visual and Performing Arts High School.