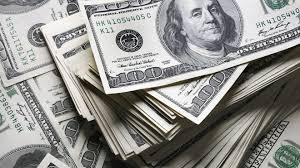 What is the FAFSA?

The FAFSA is the Free Application for Federal Student Aid, and is needed to get any financial aid from the federal government to help pay for college. Many colleges also use the FAFSA to determine which students get financial aid and how much they'll get.

FAFSA Facts

Submitting the FAFSA is the most important thing you can do if you want financial aid

The FAFSA is FREE and you don't have to pay anyone to prepare it

Be sure to use a permanent email adress and not your school email adress so you can use your account throguhout college

THE FAFSA OPENS ON OCTOBER 1ST!!

Step 1: Create FSAID at https://fsaid.ed.gov/npas/index.htm

(Both parent and student will need to make a FSAID)

Step 2:Complete FAFSA at https://studentaid.gov/h/apply-for-aid/fafsa

For more helpful information click here.